Written by, Carolyn Waygood, Certified Natural Health Professional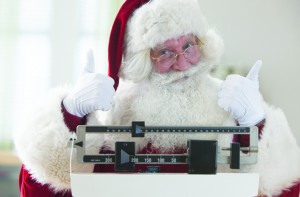 The holiday season is a joyous one, filled with gatherings of family and friends, festive parties, and delectable gifts! But for those who struggle with health challenges, be it excess weight, blood sugar management, digestive disorders, or painful inflammation, the holiday season is a time of anxiety. Temptations of over-indulgence lurk around every corner, and feelings of "failing" your health goals can darken this blessed and happy season! NO MORE!
Let me introduce you to an incredible line of natural wellness products formulated to help you achieve greater health and wellness! Plexus Worldwide, based in Scottsdale, Arizona, is a company committed to our health, the use of natural ingredients to help address America's most common health challenges, and specialize in life-changing products. Best known for their complete approach to weight loss, Plexus has grown 16,457% during the past 3 years, as worldwide sales QUADRUPLED in 2013! This incredible growth occurred, in part, because their wellness products are effective, and customers are seeing the results!
Their most popular product, Plexus Slim, is a powdered drink mix that helps people maintain healthy blood sugars, promotes healthy blood pressure and cholesterol levels, increases willpower over food and reduces binge eating. Formulated using a proprietary blend of natural ingredients such as chromium, chlorogenic acid extract from green coffee beans, Garcinia Cambogia, and alpha lipoic acid, Plexus Slim helps the body drop excess weight naturally. "The Plexus Slim formula is so unique", explains Carolyn Waygood, Certified Natural Health Professional, "and I consider it the most complete approach to natural weight loss on the market today." It is also the simplest approach to weight loss we've discovered. Just mix the powdered packet into a bottle of water, shake it, and drink it 15-30 minutes before breakfast, and customers report feeling more energy and less hungry throughout the day. "Since Plexus Slim helps maintain healthy blood sugars, people enjoy an even level of energy daily, as well as reduce food cravings caused by drops in blood glucose", notes Carolyn.
Most people enjoy indulging during the holidays, which is a staple part of gatherings of family & friends. "I don't preach about eating a perfect diet", admits Ms. Waygood. "I help people balance real-life with better health." By helping the body better metabolize and utilize unhealthy substances such as sugary carbs and glucose-laden sweets, you can enjoy holiday fare without the guilt of gaining weight! Carolyn's suggested products for HEALTHY WEIGHT MANAGEMENT during the holiday season include Plexus Slim together with either Plexus Boost or Accelerator, and the optional BLOCK supplement formulated to help slow the absorption of starch & sugar for healthier glucose levels. Features and benefits of this powerful product set include;
• Vitamin B & Green Tea extract to aid in metabolism
• Yerba Mate shown to Increase thermogenesis
• Alpha Lipoic Acid helps turn glucose into energy
• Chlorogenic acid to help maintain healthy cholesterol/lipid levels
• Garcinia Cambogia to help control the appetite & cravings
• A proprietary seaweed blend to help slow conversion of starches/sugars to glucose
• Caralluma Fimbriata to help Improve endurance
• Supports overall healthy weight control
Plexus also offers help for those suffering from digestive challenges, and the need for better detoxification. As a result of the modern lifestyle, most of our bodies are burdened with toxic waste and sluggish metabolisms.
Having an excess of toxic waste can leave the body tired, achy, and bloated, with a low energy level and weakened immune system. Detoxification is a process that expels excess waste and accumulated toxins from our body. Fortunately, Plexus has developed products to help the body detoxify and cleanse the gastro-intestinal tract and arteries. Carolyn's suggested products for HEALTHY DIGESTION & DETOXIFICATION during the holiday season include Plexus Slim together with Plexus ProBio5, and the Plexus BioCleanse supplement. Features and benefits of this powerful product set include;
• Chitosinase supports Yeast organism (Candida) & fungal cleanse
• Lactobacillus Sporogenes helps provides proper probiotic balance in the intestinal tract
• A cleaner GI tract helps increase nutrient absorption
• Improves Energy Levels by Oxygenating the entire body
• Ascorbic Acid helps cleanse the GI tract & arteries
• Bioflavonoids enhance weight loss
• Magnesium helps relieve constipation & supports overall healthy weight control
With over 76 million Americans suffering from discomfort each day, finding relief from soreness can be a life-changing gift this holiday season! If you've been living with discomfort, such as back problems, muscle tension, and joint soreness, you may be searching for natural lasting relief. The good news is Plexus has developed Fast Relief™, a cutting-edge, three-product system with a proprietary ingredient blend that will help you live happier, healthier, and discomfort-free. "Pain is the body's way of signaling that something's' wrong", explains Ms. Waygood. "And it's typically associated with inflammation – the body's normal response to injury. However, when the inflammatory process doesn't shut off, and chronic inflammation yields long-term pain – it's difficult to enjoy the holidays!"
Carolyn's suggested products for RELIEVING SORENESS & DISCOMFORT during the holiday season include Plexus Slim together with Plexus Fast-Relief Cream, and the Plexus Fast-Relief daily supplement. Features and benefits of this powerful product set include;
• Anti-inflammatory benefits of ETArol™ and Aloe
• Improved joint & muscle function from MSM
• Pain relief from cooling Menthol, as well as Tumeric, Serrapeptase, and Bromelain
• Joint tissue repair from Chondroitin, Glucosamine, and Hyaluronic Acid
"I have personally worked with dozens of people, and know of thousands of others, who have achieved greater health as a result of the Plexus products", Carolyn says. "The important thing is to make that initial step to address your personal health challenge, and then be guided by the experience of a wellness professional." Carolyn's wellness advice is FREE to Plexus customers, including a complementary 90-Day Challenge Program for customers who initiate their wellness routine during the month of December. For more information, contact Ms, Waygood at (941) 713-3767, or via email at Carolyn@LoseWeightFL.com. For more information about the Plexus products she refers to, visit www.Waygood.MyPlexusProducts.com today!
Are you eager to see and hear MORE Plexus success stories? You can! An inspiring collage of Plexus customer testimonies can be viewed on You Tube by visiting http://youtu.be/HWD9vLFjVcc. If you are still skeptical of the amazing health benefits people have achieved with Plexus products, watch this brief 8 minute video and hear a compilation of life-changing Plexus testimonials from real people seeing real results!
This holiday season, give yourself the GIFT OF HEALTH, and learn more about how natural products from Plexus Worldwide can help you experience a healthy, more joyful holiday this year! Contact your local Plexus Ambassador today to discuss your personal health goals this season! These Independent Ambassadors are ready to support you in achieving optimal health now, and into the New Year!
Disclaimer: All information provided in this article, particularly any information relating to specific medical conditions, health care, preventive care, and healthy lifestyles, is presented for general informational purposes only. It should not be considered complete or exhaustive and does not cover all disorders or conditions or their treatment. The information provided is not intended as a substitute for the advice provided by your own physician or health care provider, and may not necessarily take your individual health situation into account. The author assumes no liability or responsibility for any errors or omissions in the content of this article. The statements regarding any products included in this article have not been evaluated by the Food and Drug Administration. These products are not intended to diagnose, treat, cure or prevent any disease.
Carolyn Waygood, CNHP
Plexus Ambassador # 91719
Tel. (941) 713-3767
Carolyn@LoseWeightFL.com
Other Local Ambassadors;
Jamie Brown
Tel. (941) 720-7075
Jamie@LoseWeightFL.com
Bonnie Duncan, LMT
Tel. (941) 879-2306
BDmedmassage@aol.com