By Katherine Piccin Glynn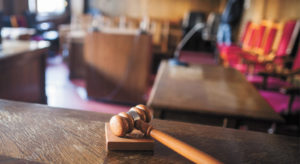 $52.0 Million Motor Vehicle Collision
On February 27, 2017, a Marion County jury returned a verdict in favor of our clients for 52.0 million dollars. A second bad faith suit has been filed against the insurance company for the at-fault driver which should have settled our claims when it could have settled. Our client's vehicle was stopped at a red light and struck at high speed by a BMW. The mother driver and all 4 minor children were rendered unconscious and three of the children suffered catastrophic injuries.
$2.95 Million Medical Malpractice
An Atlanta hospital paid for failing to properly treat an emergency patient with symptoms of pneumonia, resulting in cardiopulmonary arrest and severe brain damage. The case was settled following mediation.
$2.7 Million Trucking Negligence
An 18-wheel tanker ran a red light and T-boned a car, killing its 33-year-old driver. The only survivor under the Florida Wrongful Death Act was our client, the decedent's mother.
$2.3 Million Insurance Company Fraud
A young man died in a single vehicle crash, and his parents' insurance carrier lied about the applicability of their uninsured motorist coverage, resulting in a jury verdict of fraud, and punitive damages.
$2.05 Million Uninsured Motorist Coverage Obtained Despite Denial
A young lady horse farm worker was critically injured while driving her employer's car which was T-boned by a van running a red light. Although the employer's umbrella policy was silent as to uninsured motorist coverage, we claimed that under Florida law, the policy provided uninsured motorist coverage. The insurance company filed a lawsuit in Federal Court alleging that the umbrella policy was issued in Minnesota (where the horse farm owners maintained another farm) and that under Minnesota law, the policy provided no uninsured motorist coverage. We argued that the umbrella insurance policy/contract was entered in Florida and that Florida law requires an insurance company to at least offer uninsured motorist coverage, which is the insurance company did not do. The case was ultimately settled following mediation for $2,050,000 with the insurance company which issued the umbrella policy paying $950,000 of a potential $1,000,000 in uninsured motorist coverage.
$1.5 Million Products Liability
A flashback explosion severely injured a camper's wife when he tried to fuel a hot plate designed to use denatured alcohol. Half of the $1,500,000 settlement was paid by the company which failed to place a flame arrester in the opening of the fuel container.
$1 Million Four-Wheeler Accident
The negligent driver of his employer's four-wheeler caused an after-hours crash resulting in serious leg injuries to his passenger. The liability insurance carrier paid its $1,000,000 policy limit.
$750,000 Sinkhole Claim
The owners of a home insured for $142,000, submitted a claim to their homeowner's insurance company for sinkhole damage of $70,000. The insurance company denied the claim alleging that the damage was caused by shrink-swell clay. The jury decided it was indeed sinkhole damage and pursuant to Florida statutes, the court awarded substantial statute authorized lawyer's fees, costs, and interest.
$650,000 Motor Vehicle Collision
The innocent driver involved in an intersection collision developed agoraphobia, an abnormal fear of being in public places. This profound mental injury was the main element of damages in a $650,000 settlement achieved at mediation.
$525,000 Insurance Coverage Denial Reversed
An insurance company summarily denied a $100,000 property damage claim after a trifold billboard along I-4 was dropped and destroyed by a crane company. After extended court proceedings, the insurance company paid the claim along with substantial statute authorized lawyer's fees, costs, and interest.
Piccin & Glynn Attorneys At Law
Pleasee call Katie Glynn or her father and partner, John Piccin, if you think we may be able to help you with a claim stemming from a motor vehicle collision, medical malpractice, trucking negligence, Insurance company fraud, an uninsured motorist dispute, products liability, or a motorcycle, four-wheeler, bicycle, boating, or even an aviation injury or wrongful death. We enjoy challenges and helping injured victims of negligence. Please contact us at (352) 351-5446.
Katherine (Katie) Glynn
Over the past 21 years, Katie has litigated criminal, and civil matters in private and government practice, worked closely with the Marion County Judiciary for eight years, and worked in private business as a founding board member of a community bank for ten years. She provides compassionate representation when people need it most.
ocalapersonalInjury.law
320 NW 3rd Ave., Ocala, Florida 34475