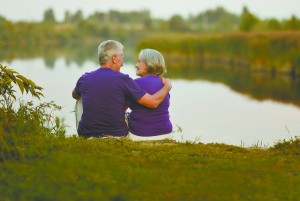 The summer months bring a chorus of sweet sounds, warm weather, sunshine, outdoor activities, and vacations—but for people who wear hearing aids, summer also brings extra maintenance.
These delicate devices are sensitive to the elements and can get damaged by exposure to moisture, extreme heat, even the oils in sunscreen. But we have some tips to help you keep your hearing aids in top notch condition.
Protect from extreme heat and sunlight. Like anything that has plastic components, hot sun can melt the plastic coating on a hearing aid. Keep it out of prolonged exposure to direct sun and heat, like leaving it in a car parked outside.
Take measures to protect against swimmer's ear. Be sure to dry your ears completely after
swimming. And do your best to drain any residual water from your ear canal by tilting your head to the side. Also, monitor the bacterial count when swimming at the beach. Many beaches post signs. Stay out of the water on the days that the bacterial counts are high.
Dry instruments overnight. Recommended for use year-round, desiccant jars and electric hearing aid dryers are special containers that either use desiccant beads or electric drying technology to suck excess moisture out of the hearing aids. They double as overnight storage and should be used nightly..
Disinfect your hearing aids. Warmth and moisture are breeding grounds for bacteria. Always be sure to disinfect your hearing aids before inserting them in your ears. There are many disinfectant wipes specially made for this purpose.
Visit your local HearUSA hearing care professional. Hearing care professionals — audiologists and hearing aid specialists are best-suited to help you. Audiologists and hearing aid specialists are expressly trained in all aspects of hearing aids and amplification, and are licensed by your state. They have the most appropriate and accurate equipment to give you a precise read on your current hearing level. And they can reliably counsel you on treatment options. Most important, going to a hearing care professional helps ensure that any underlying medical issue behind your hearing loss is identified and addressed. Simply, seeing a hearing care professional is your best safety net for proper diagnosis and treatment. The smartest thing you can do is to get it right the first time. And be assured, research shows that the great majority of people who visit hearing care professionals say they're happy with the quality of service and counseling they receive. Most hearing care professionals even provide free trials so you can see what using hearing aids is like, with a minimal service fee if you decide not to keep them.
If you're one of the nearly 40 million Americans who suffer with hearing loss, maybe it's time to consider investing in your hearing health. Research shows that the rewards can be substantial. In fact, identifying and addressing hearing loss has been shown to positively influence virtually every aspect of an individual's life, helping people personally, professionally and even financially.
For more information on hearing loss and to take a convenient online hearing evaluation, go to www.HearUSA.com or  call 1-855-270-1587