By Personal Care Medical Practices, PLLC –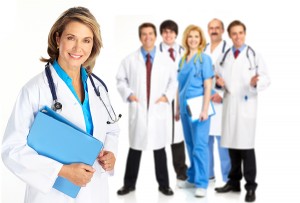 Are you tired of waiting weeks to get in to see a doctor and then you wait hours to only see him or her for less then five minutes? To add insult to injury you have to pay a co-pay or a deductible even if you're fully covered. Well it's about to get a whole lot worse, as many people are starting to realize here in the US.
Did you know the average Medicare recipient has a deductible almost twice what we charge of total care. Many are switching off of "free care" and saving a lot of money.
So, what are they switching to and how is it saving them money? It is the future of health care and it's available now to everyone. If I told you that you can have your own personal medical team when you want or need them, with NO co-pay, NO deductible, NO pre-existing condition waiver, NO waiting and unlimited visits! What would you say to that? You would say, that's not possible. Well you would be very wrong.With Personal Care Medical Practices, PLLC you get all of that and a whole lot more and for one very low monthly fee. Yes, for the cost of a cup of coffee a day you can have your very own medical team, when you want them. Quality personal health care the way you want it and deserve it.
The medical team at Personal Care practices preventative medicine, providing an extensive physical yearly and tracking the results. Routine exams include checking the whole body: ears-nose-throat, eyes, veins for any future signs of stroke.
Among the services available at Personal Care are EKG, lab work, woman's wellness including a pap smear, or men's wellness including prostate check, heart, blood pressure/hypertension, weight loss management, diabetic management, temperature, lungs, skin cancer check, injections including allergy and B12, vaccinations including flu, MMR, just to name a few. One visit with the medical team at Personal Care and you see we really do care about the patient's well being and preventing future problems.
Before you send your son or daughter to a school activity like football for your son or a dance class for little Susie, make sure to bring them to us for a complete physical to help prevent problems. Cost? No, its all part of our family program. Likewise before you enter a weight loss program come in and have a complete physical to make sure that you don't have some underlying problem. Its all part of our Total Wellness Preventive Program.
When was the last time a doctor or nurse called you 24 hours after your visit to check in to see if you are on the right path? Most likely never. Well, our doctors follow up with patients each and every time. Why? We truly do care about you and your health.
There are different memberships available.
Each member will be given his or her own photo ID and when you come in you swipe the card and you are up on the monitor. No more embarrassing questions in front of others. Private one on one consultations in an atmosphere unlike most doctor's offices. Concierge medical treatment, the way you deserve.
We know it all sounds to good to be true, but it is true and it's available now. Once we reach full membership capacity, it's closed to any additional members/patients. We are an all private health care facility and as such we do not accept non member walk-ins. It's just for YOU! Can you just walk in? Yes you can, but if it's not an emergency we do ask you to call so that we can provide you with the time and attention you deserve. Will you have to wait long? No, within 24-48 hours you will be seen by a medical professional dedicated to you.
We offer a fixed monthly payment for singles, a plan for couples, and a discounted family plan. We welcome senior citizens, families and pediatric care and all with no waiting. If you're tired of being just a number and "hurry up and wait" then we are just what you need. We don't except any insurance so we can dedicate more time to serving your personal needs.
Are you interested in medical care that is personalized, affordable, and second to none when it comes to quality and face time with your doctor? If so, what are you awaiting for, call one of our offices for more information or to join today! There are several good reasons to join now. First and foremost, this is a membership and as such we are allowing a certain amount of members and once that number is reached, in say 6 months or so, its then closed to new additional members. So, in essence it is an exclusive club in that respect. Also you have the falling US dollar so the price right now of $79.00 which is locked in, may go up as inflation lowers the value of the dollar. The most obvious reason is our total preventative program. We look for and monitor you for any upcoming problems to prevent them before they become a major health issue for you.
Patients who choose Personal Care Medical Practices, PLLC for their medical care sometimes ask if they will need additional insurance. The answer is, that's honestly up to you. A lot of people drop their health insurance due to the high cost. Take this scenario as an example: Blue Cross Blue Shield of Florida charges a 60 year old man with NO health related issues or medications needed $600.00 a month. If he cancels that he will save $521.00 a month or $6,252.00 a year. In just a few years worth of savings he could buy a new car. It is recommended that those over the age of 60 also have coverage from a major medical program just for emergencies. These emergency-type plans can cost anywhere from $80.00 to $150.00 a month, which still results in a considerable amount of savings each month.
PLLC – 352-307-5660 17820 SE 109th Ave #106B Summerfield, FL 34491 www.PersonalCareMedicalPractices.org