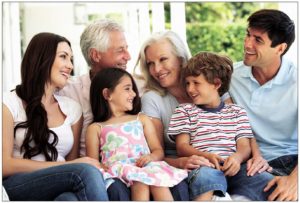 Do you remember when you had your last hearing test? Hearing is vital in keeping your brain and memory sharp. According to the National Institute on Deafness and Other Communicative Disorders, hearing loss is the 3rd most prevalent health condition in older adults. Approximately 48 million Americans have hearing loss. Hearing loss is a slow gradual process and most often the individual is unaware their hearing has declined, loved ones may notice first. Hearing loss can be due to many factors such as noise exposure, ototoxic medications, the natural aging process, hereditary factors, shingles, and diabetes just to name a few. Untreated hearing loss greatly affects a person's quality of life. One may be less likely to socialize with others and avoid certain situations causing them to isolate themselves. They may become anxious and depressed or distrust as they feel others may be talking about them.
Hearing loss can also have an effect on memory. A recent study by Johns Hopkins researchers shows a link between hearing loss and cognitive decline. Hearing loss does not cause Alzheimer's, but it does show a link between the two. The study reports that the part of the brain that is in charge of hearing and processing auditory information may simply start to work differently because the mental strain needed to hear causes a change in brain function. The study reiterates that regular hearing exams are key in early detection of hearing decline and treating hearing loss. This enables continued communication with friends and loved ones and makes it easier to participate in everyday activities.
Krystal Broy, HAS, BC-HIS and Monica Dasher, HAS of Miracle-Ear in The Villages, FL explain this to all patients that come in for a complete hearing evaluation. When your hearing is not within the normal range, no matter how hard you try to understand speech, the brain will not receive all of the information. It is like finishing a puzzle with missing pieces, you can't.
Krystal suggests having a hearing test even if you are not having any issues. The hearing test will serve as baseline to check against each year. The hearing evaluation is at no cost and is educational as well.
Visit their website at www.Miracle-Ear.com for more information regarding hearing healthcare.
Miracle-Ear·
Village Crossroads
(352) 486-7672
566 N US Hwy 441, Ste E
Lady Lake, FL 32159
www.Miracle-Ear-LadyLakeFL.com
Miracle-Eare
Southern Trace Shopping Plaza
(352) 437-1151
3497 Wedgewood Ln, The Villages, FL 32162
www.Miracle-Ear-TheVillages.com
Miracle-Ear
Spanish Plaines Shopping Center
(352) 478-0241
1578 Bella Cruz Dr
The Villages, FL 32159
www.Miracle-Ear-Spanish-Plaines.com