Robert Martinez, DC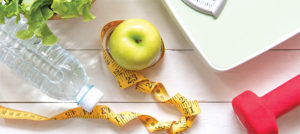 When we hear about someone with fatty liver disease, immediately we assume they are heavy drinkers, but nearly 3 million individuals worldwide have nonalcoholic fatty liver disease (NAFLD). Due to inflammation, scarring of the liver, known as cirrhosis can occur. Once this happens, the disease is fatal. Unfortunately, NAFLD is the most common form of liver disease in children. Extra fat cells in the liver cause fatty liver disease; if the fat in the liver is more than 5%, it is referred to as steatosis.
NAFLD is rarely associated with any symptoms, and the few that there might be are often confused with other conditions. Some of the symptoms are as follows: fatigue, nausea, pain, or insignificant weight loss.
Why does NAFLD affect so many people? Those with the highest risk are usually individuals with conditions and disorders such as type II diabetes, high cholesterol, obesity, prior gastric bypass surgery, and an unhealthy lifestyle. Since nearly double the children currently are obese or overweight in our country, this is thought to be the significant risk factor for children developing the disorder. In both adults and children, the cardiovascular risk increases with fatty liver disease and can lead to complications and untimely death.
Blood testing is the first step in diagnosing the disorder. The lab work typically includes a complete blood count, lipid profile, liver enzyme, hepatitis, and fasting blood sugar tests. Additionally, imaging procedures will help to pinpoint NAFLD, and it's scarring ratio. These tests include a CT scan, MRI, Transient elastography, and ultrasound. If necessary, the physician may order a liver tissue biopsy, which measures the level of fat cells and cirrhosis.
The disease is obviously severe with many health-related adversities. However, the most interesting concept is that the standard first-line treatment is diet and exercise. Ideally, physicians want patients to lose at least 10% of body weight. This is a prime example of why being proactive about our health is critical.
Eating a healthy diet that is dominant in plant-based foods and lean protein is the optimal protocol for nearly all individuals. If you are overweight, have diabetes, or are worried about fatty liver disease, it's not too late. The best options for you and your loved ones are to seek medical help from a physician that will work one on one with you to custom-tailor a plan. This will include evaluating and tweaking an exercise program that gets you to your goals, as well as a meal planning with calories and nutrient dense foods to keep you satiated while helping you lose the weight and keep it off. It's essential to find a physician that doesn't just write you a prescription for something like diabetes or hepatitis medication and then calls it a day because these are NEVER going to help you lose the weight!
With a Functional medicine doctor, you will be given a specific plan and supplements to help you lose weight to get you safely to your healthiest state. Functional medicine physicians don't just mask your symptoms; they treat the root cause of your disorder. At Health & Wellness of Central Florida, they take in-depth history and physicals and run extensive full panel labs on all of their patients. They test everything from hormones, thyroid function, genetics, heavy metals, infectious disease, and neurotransmitter communication to food sensitivities. Finding the cause of your disorder far surpasses standard medicine's minimal testing and treatment routes.
Dr. Robert Martinez
Dr. Robert Martinez provides functional medicine. He works with his patients to get their digestive system in peak form. With the proper diagnostic testing and evaluation, he works out a dietary and supplement plan that fits their budget and lifestyle, along with a comprehensive therapeutic algorithm. He also implements multifocal functional and alternative therapies that are medically recognized to improve his patient's overall health.
To tailor your individualized plan to better overall health and to ward off diseases and disorders, please call Health and Wellness of Central Florida to schedule a personal consultation with Dr. Martinez.
Health and Wellness of Central Florida
Spring Hill Office
3460 Mariner Blvd., Spring Hill, FL 34609
(352) 686-1686
Lutz Office
17937 Hunting Bow Cir., Ste. 101, Lutz FL 33558
(813) 749-7548
www.hwcfla.com