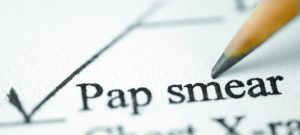 Cervical health is an important concern for women of all ages.  An estimated 12,000 women are diagnosed every year and approximately 4,000 women will die as a result of cervical cancer.  Cervical cancer is the second most common type of cancer among women.  Fortunately, it is also preventable and treatable thanks to improved screening.  InterCommunity Cancer Center (ICCC) wants women to take this message to heart during Cervical Health Awareness Month this January.
Women in the Lady Lake and Leesburg communities are encouraged to get screened for cervical cancer and the human papilloma virus (HPV). According to the National Institutes of Health, cervical cancer develops slowly, starting as a precancerous condition known as dysplasia. These abnormal cells are easily detected through a Papanicolaou (Pap) test and can be treated effectively.
Are You At Risk?
Approximately half of all women diagnosed with cervical cancer are between 35 and 55 years of age.  Because about 20 percent of diagnoses are made in women older than 65, it is important for women to continue cervical cancer screening until at least the age of 70.
While age, smoking, and being overweight contribute to a woman's risk of developing cervical cancer, infection by the human papilloma virus (HPV) is the most important risk factor for cervical cancer. Infection is common with HPV, a group of more than 150 related sexually transmitted viruses, which can result in warts, abnormal cervical cells and ultimately, cancer.  Generally, a person's immune system will help clear the infection by itself; however, in some cases the infection does not go away. Chronic infection, especially when it is caused by certain high-risk HPV types, can eventually cause cervical cancer.
Screening Saves Lives
Largely responsible for a 70 percent decrease in cervical cancer mortality in the United States over the last 50 years, cervical screening has proven to be a model for successful cancer prevention.  This decline is primarily due to the widespread use of the Pap test to detect cervical abnormalities and is considered an integral part of women's preventive health care – much like the mammogram for the early detection of breast cancer.
In addition, women over the age of 30 should talk to their doctor about whether they should also have the HPV test.  Used to detect the presence of HPV, the test can help identify women at risk for developing cervical cancer when used in combination with a Pap test.
"Regular screening with the Pap and HPV tests is proven to help prevent cervical cancer.  If we can find abnormalities in the pre-cancer stage, it can be treated, essentially stopping cervical cancer before it can start. Most invasive cervical cancers are found in women who have not had regular Pap tests. This is why we strongly encourage women to be proactive about their cervical health," said Dr. David J. Catalano, medical director and radiation oncologist at ICCC.
For the earliest stages of cervical cancer, radiation therapy may be used as the primary treatment or used in conjunction with surgery. Radiation therapy uses high energy X-rays to kill cancer cells.
InterCommunity Cancer Center, which has been at the forefront of bringing advanced radiation therapies to the area, uses both external Intensity-Modulated Radiation Therapy (IMRT) and internal brachytherapy, to treat cervical cancer.
"At ICCC, we are proud to make advanced radiation therapy options like IMRT available to patients in our community, which allows us to deliver the most accurate treatments possible while preserving healthy tissue," noted Dr. Catalano. "The result is that our patients have access to best outcomes and the best quality of life."
For more information about InterCommunity Cancer Center, visit www.ICCCVantage.com.
ABOUT INTERCOMMUNITY CANCER CENTER
InterCommunity Cancer Center (ICCC) has more than 30 years of experience providing quality, personalized cancer care in the Lady Lake and Leesburg communities and has treated more than 10,000 patients. Medical Director and Radiation Oncologist Dr. David J. Catalano has expertise in treating breast, lung, prostate, gynecologic, skin and other cancers. ICCC is affiliated is part of The US Oncology Network, which is supported by McKesson Specialty Health and is a physician-led network of integrated, community-based oncology practices. This affiliation provides patients and practices a best-in-class platform and a robust suite of customizable offerings and services, including comprehensive oncology management services across radiation oncology, surgical specialties and medical oncology while focusing on community-based oncology care and innovative value-based cancer services. ICCC has access to clinical information and best practices from the treatment of more than 800,000 patients annually, enabling highly effective, peer-collaborated care empowering ICCC to offer academic-quality treatment in a community-based setting, providing exceptional cancer care close to home. To learn more, visit www.ICCCVantage.com.
(352) 674-6300
www.ICCCVantage.com