Meg Black
Financial Advisor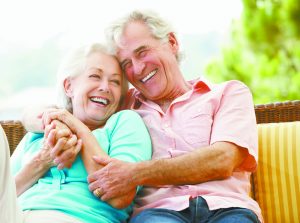 "Anytime you are making a decision that has financial implications, you should consult with an expert to discuss the risks and rewards involved with that decision," says financial advisor Meg Black with Edward Jones, 8483 Mulberry Lane in The Villages.
Meg's advice to any new investor, or if you are in need of an investment broker change for whatever reason:
1.    A great time to see an advisor is when you are determining how much to save for retirement or if you have another major life change; for instance, if you're getting divorced, buying or selling a home, or changing jobs.
2.    If you start a new position, instead of rolling over a previous 401(k) into your new company's plan, you may save a substantial amount of money and realize an improved return by using a financial advisor who offers you more investment options by rolling into a new IRA.
3.    When you are thinking about when to retire and trying to determine if you are ready, an advisor can help you decide what your income stream is going to look life for life, which sheds light on whether working a few more years provides the financial benefit you want, or if you are ready to retire now."
The Edward Jones Difference
Edward Jones is a full-service financial firm, handling savings plans for retirement and education, CDs, annuities, stocks, bonds, mutual funds, and life and long term care insurance. The well-established firm has offices nationwide and over 14,000 advisors. Their advisors use an established process to create a customized plan for each client to help them reach their financial goals.
"At Edward Jones, we have a team behind each advisor that helps them be an expert in whatever area their client needs," Meg says. In addition, the firm does a lot of retirement planning in The Villages, a 55 plus community. But Meg emphasizes Edward Jones also works with small business owners who want to provide benefits to their employees, parents who are saving for college, and higher income earners who want to reduce taxes.
What you should expect from your financial firm:
When looking around for a financial advisor and firm, consumers should be looking for an advisor who is upfront about their costs and fees and the client needs to make certain the investment company is reasonable. Meg states, "I always perform a complimentary financial review and a written retirement income plan when I meet with a prospective client.  So, even if you only want a second opinion or just want to ask some questions, I'm happy to sit down with you at no cost. My favorite client is one who I provide information and education to and then we partner together to make decisions to reach their goals."
Consumers should also look for two important attributes when choosing an advisor. "The most critical quality is that you are comfortable with your advisor and feel like  you can be honest with them about your concerns and that they are honest with you," Meg states. "Second of all, the firm that your advisor is with is important; it must be a trusted organization that supports your advisor with a full team so that they can be extremely knowledgeable about your particular situation."
If you or someone you know is need of financial investment advice, or has questions about their options, please contact Meg Black at Edward Jones Investments today.
Meg Black
Financial Advisor
8483 S E 165th Mulberry Ln
Suite 100
The Villages, FL 32162
(352) 750-9319
www.edwardjones.com
Member SIPC