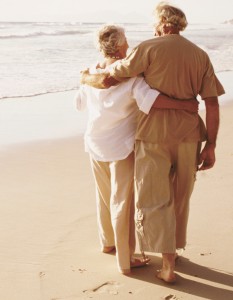 Chances are you'll live well into your 80s, your 90s and possibly even longer. When you live a long life, the likelihood you'll need long-term health care is greatly increased.
If you are 65+ years of age then you have a 70% chance of needing some type of assistance with
your daily activities as you age.
Long-term health care is generally not covered by individual medical insurance, group / employer insurance, Medicare or Medicare supplement plans. For seniors on Medicare, the long-term care benefits are quite limited.
That is why over 10 million Americans have purchased long-term care insurance. Still this number represents only about 10% of the senior population.
Child care has historically been America's number one dependent care concern, but this could be changing in the coming years; as 10,000 Baby Boomers turn 65 every day for the next 18 years.
Families facing the out-of-pocket cost of long-term care services will find themselves trying to decide between taking their aging loved one into their own home and personally caring for them -or- finding the funds to pay for a professional caregiver or nursing home bed. Most families that don't have long-term care insurance to pay for services simply don't have an extra $25,000-$95,000 on hand to pay for care and will ultimately end up caring for their loved one in their home.
Caregivers that are also trying to hold a job outside the home will often find conflict between their employment responsibilities and caregiver responsibilities. Most will find the balancing act too
difficult and end up quitting or getting fired from their job. The resulting lower household income will frequently cause families to find themselves financially struggling, if not drowning. This results in a price tag of over $3 Billion in lost wages, future pensions and Social Security benefits for caregivers.
They often find that devoting so much time to their caretaking role causes them to neglect their own physical and mental health. The caretaker often abandons healthy eating habits, exercise, and leisure activities as they become more and more involved with the patient's needs and spend less and less time tending to their own needs as well.
Sleep is yet another area of life that often changes or gets neglected. Medical and personal needs of the loved one often require the caregiver to get up multiple times throughout the night. Sleep deprivation has been shown to cause a number of health problems. In fact, multiple studies on long-term caregivers have shown that they have more health problems and a shorter lifespan than those without such responsibilities.
All of the above considered, it shouldn't be surprising that caregivers suffer from dangerously high levels of stress.
When long term care insurance is not available there are other alternative strategies to help pay for professional assistance. It's always a good idea to seek guidance from a trusted advisor to open up a dialogue to determine the best path to getting the most out of your financial resources and maintaining independence, dignity and choice for those who need help.
RAYMOND JAMES – Cindy J. Richards
(352) 253-5244