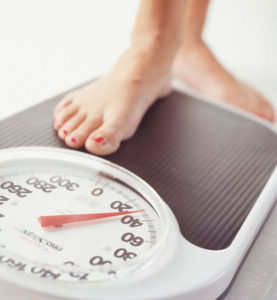 We lose, we gain, we lose, we gain—keeping the weight off can be challenging. Although, that's not necessarily the way that it has to go for you because ZMD Center for Face & Body Rejuvenation has some beneficial tips for maintaining and losing weight in 2019 and they have a program that has helped many people lose the weight for good.
A Few Guidelines to Losing Weight and Keeping it off
• Drink plenty of water
• Choose to be around healthy friends that encourage you
• Visualize your results
• Don't reach for seconds
• Eliminate alcoholic beverages
• If you slip up, get back on track the very next day
• Incorporate Ideal Protein!
ZMD is one of the premier providers of an exclusive diet that has helped numerous people lose weight and keep it off, so when you're ready to finally make changes and incorporate a diet that WORKS, ZMD has exactly what you're looking for to get the weight off, keep it off and to improve your overall health.
Ideal Protein weight-loss system, which provides you with prepackaged meals, coupled with your own groceries, will have the weight falling off of you in no time. Ideal Protein is a scientifically researched solution to provide weight loss through a four-stage diet program.
Currently, more than 3000 medical practitioners in the US and Canada offer the Ideal Protein protocol for their patients to lose weight and reverse metabolic syndrome (a group of conditions that are associated with heart disease, stroke, and diabetes). ZMD facilitates a specific plan to ensure your health is optimized and your weight loss goals are met. Each patient's health conditions, medications, blood work, recent cardiovascular and metabolic paneling is reviewed before starting the Ideal Protein protocol. Ideal Protein is a scientifically researched solution for safe and effective weight-loss.
The Ideal Protein weight loss protocol will include weekly progress measurements and one-on-one nutrition counseling with a weight loss consultant, behavioral modification, and a prepackaged meal replacement plan.
Ideal Protein Diet
The Ideal Protein weight protocol is a medically derived protocol developed and refined over a twenty-year period. Dieters are provided 65% of their weekly groceries in pre-packaged meals. You will also have a choice of vegetables and lean meat each day to round out your dietary needs. Women typically average between 3 to 5 pounds of weight loss per week, while men can range between 5 to 7 pounds per week. One-on-one coaching is designed to motivate and educate. By phase four, your knowledge and confidence to make better lifestyle choices will be established.
Exercise
While physical activity is an essential addition to any diet as it boosts metabolism and increases weight-loss, it is not necessary for the Ideal Protein program. The more weight you lose, the healthier you will begin to feel. You'll have increased energy levels, and your ability to comply with the diet will simply become a part of your natural routine. The ZMD team will help you move through the phases with ease, and although your energy level will increase, there is no set daily exercise requirement unless you want to add it in for additional health and wellness benefits.
Dr. Brian K. Zebrowski, MD FACS
At ZMD Center for Face and Body Rejuvenation, located in Lutz, FL, Brian K. Zebrowski, MD FACS and his trained staff have been long standing members in the
Tampa Bay community supporting their clients and patients with their medical needs.
At ZMD Center, their medical staff combines years of experience, extensive training and knowledge on our vast variety of services. They work diligently to ensure that each patient is able to achieve his or her desired goal with our state-of-the-art technology. Every patient is given the time and attention necessary to develop a unique treatment plan while building valuable relationship with their staff.
Recharge your mind, rehydrate your body, and revamp your life. Call ZMD to schedule your appointment today.
ZMD Center for Face and Body
18944 N Dale Mabry Hwy #102
Lutz, FL 33548
(813) 949-4000