By Frank Fraunfelter, MD, FACEP
Medical Director, Emergency Services – Munroe Regional Medical Center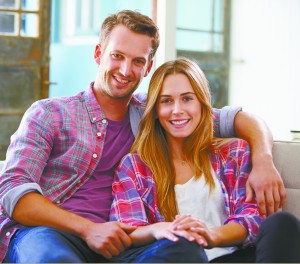 While recent years have seen an overall decline in the number of strokes in the U.S., research published in the American Academy of Neurology Journal suggests the number of strokes among younger adults is actually on the rise, with about one in five victims now below the age of 55.
Since the mid-1990's, the number of strokes in younger adults has increased by approximately 53 percent. This trend is alarming in the impact it has on young families, when a parent who suffers a stroke is often physically and economically disabled before or during their most productive years.
Experts attribute several factors to the increased incidence of stroke in young adults, with the greatest focus around the issue of obesity. A study of more than 2,300 people in the Baltimore area indicated that obese young adults were 57 percent more likely to experience a stroke than their non-obese peers. Much of that increased risk might be connected to the co-conditions often tied to obesity, such as high blood pressure, diabetes and smoking.
Even though more than a half million young adults suffer annually from a stroke, 73% of those interviewed indicated they would NOT seek treatment at a hospital when faced with the classic symptoms. Nearly three in four stated they would opt to 'wait and see' if their weakness, numbness or impaired vision symptoms went away on their own. This is a lack of awareness that can lead to devastating results.
Medical experts agree that medical treatment must be delivered for a stroke within three hours of the first symptom. This is the window during which treatment can minimize or even reverse brain damage. A lack of awareness results in patients that don't
seek immediate treatment.
But to date, only limited public health and research efforts have been dedicated to addressing stroke in young adults.
The authors of one study suggest people should memorize the acronym "FAST", which stands for:  Face Drooping, Arm Weakness, Speech Difficulty; Time to Call 911.
Many, though not all, strokes are preventable through simple but critical lifestyle changes. Eating a healthy diet and maintaining a healthy weight, ensuring a daily dose of physical activity, controlling blood pressure, controlling blood sugar if you are diabetic and refraining from smoking are considered the most effective means of avoiding the devastation of a stroke.
For stroke survivors, Munroe Regional is pleased to sponsor the Stroke Club of Marion County. This group provides a channel of support for those that have sustained stroke, their families and caregivers. Through information sharing and socialization, members seeks to be well informed regarding medical care, other possible treatment options and community resources. The Stroke Club meets monthly at the Munroe Auxiliary Conference Center. For more information, dates and times, call Munroe's Health Resource Line at (352) 867-8181.
For more information about stroke symptoms and risk, visit www.stroke.org. Or, to schedule an appointment with a physician who can help you craft a prevention plan, visit www.MunroeRegional.com or call (352) 867-8181.
Munro Regional Medical Center
1500 SW 1st Avenue, Ocala, FL
(352) 351-7200