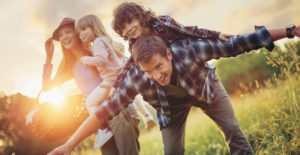 We've all heard the jokes about how men never want to ask for directions, and they avoid the doctor like the plague, but when it comes to men's health, going to a healthcare provider is crucial for prevention, early diagnosis, successful treatment outcomes, and quality of life.
June is Men's Health Month, so it's the perfect time to remind men of the top health issues that their gender encounters.
• Prostate Cancer
• Liver Disease
• Heart Disease
• Hypertension
• COPD
• Lung Cancer
• Depression
• Injuries
• Accidents
• Diabetes
• Skin Cancer
• Pneumonia
• Influenza
Urgent Care's Role In Men's Health
Being proactive about your health and getting regular checkups is essential. Urgent Care is a relevant and convenient choice for many individuals, but for men, this could very well be the answer to many of their health concerns because it's easier to walk into the urgent care facility without an appointment, at a time and day that fits your schedule. Men should take advantage of this convenience to protect their health, get treatment, and to quickly find the right steps necessary for your personal situation.
For men that have not been feeling well, get injured at work, develop anxiety, have unusual pains, or are experiencing flu-like symptoms, they often don't want to wait to get an appointment with their primary care provider, and the last place they want to go to is the emergency room. No one wants to sit around waiting for hours or paying the hefty price tag that is synonymous with the ER.
Urgent care clinics are an excellent alternative to the ER unless of course, it's a life-threatening situation, which then the emergency room should be your first priority. However, urgent care facilities such as Quick Care Med can treat many injuries or illness from, broken bones, sore throats, and poison ivy rashes to tetanus shots.
Quick Care Med Urgent Care Vs. Emergency Room
If your health needs are not emergent like a heart condition or other impending lifesaving issues, the benefit of urgent care in comparison are numerous. To name a few, the wait time will be much shorter. For the most part, urgent care can see their patients within an hour. The cost is also much less with urgent care than it is with emergency room treatment. Quick Care Med Urgent Care provides you with the proper paperwork to follow up with your primary care physician or specialist, Quick Care Med Urgent Care takes initiatives to keep the line of communication open to make certain that your treatment is a top priority.
There are numerous reasons men, women, and children go to urgent care, from sore throats, skin infections, school sports physicals, vaccinations, colds and flu, sprains, heat exhaustion, animal bites, dehydration, broken bones and much more. Before you go to the ER, consider if you could instead be treated at urgent care because of the numerous benefits to you and your loved ones.
Quick Care Med wants their patients to have a primary care doctor of course, but they also take pride in the fact that they are a buffer for people between their primary care provider and the emergency room. Quick Care Med is a convenient stop for all patients, and they care for patients like family.
Quick Care Med Walk-In Clinic & Urgent Care is a comprehensive urgent care clinic with multiple specialties to serve you. Quick Care Med has locations in Marion (Dunnellon and Ocala), Citrus (Crystal River, Inverness, Beverly Hills, and Homosassa), Levy (Williston), & Alachua (Newberry) counties that provides immediate walk-in treatment to pediatric and adult patients for illnesses and injuries, wellness exams, and employer health services.
At Quick Care Med, they understand that illness and injuries can happen outside of the normal 9 to 5. That's why they provide Fast, Easy, and Affordable® urgent care with the convenience of extended hours, including weekends and holidays! At Quick Care Med, once patients enter their doors, they become a part of the Quick Care Med Family!
Quick Care Med Walk-in and Urgent Care revolves around getting you back to feeling good!
3 Locations in Ocala
3415 E. Silver Springs Blvd, Ocala, FL 34470
(On Silver Springs Blvd. across from Publix)
8119 SW State Rd 200, Ocala, FL 3448
(Just past Walgreens)
6341 N US 441, Ocala, FL 34475
(Across from John Deer)
Quick Care Med
Walk-In Clinic & Urgent Care
844-797-8425
www.quickcaremed.com