Natural Health Treatments are a Viable Alternative to Traditional Medicine
By Carolyn Waygood, Certified Natural Health Professional, Diabetes Educator and Weight Loss Coach -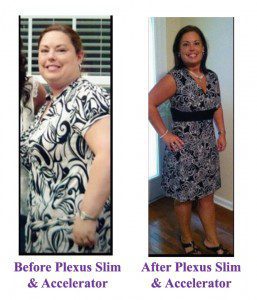 Natural Health origins date back to the Greek physician Hippocrates, known to many as the Father of Modern Medicine. Naturopathic approaches to health focus on supporting the body's own ability to heal, and uses an integrated and holistic approach to disease analysis, treatment, and prevention. It considers the whole body when addressing dis-ease, and uses natural substances rather than synthetic pharmaceuticals to re-balance the body and restore optimal health. For those who may be frustrated with chronic health issues that have been unresolved by traditional medicine, such as long-term digestive issues, chronic constipation or IBS, weight gain or the inability to lose weight, chronic pain and inflammation, high blood sugar and insulin resistance, or nerve damage and associated pain, natural health alternatives provide a viable and effective solution.
Plexus Worldwide, based in Scottsdale, Arizona, is a manufacturer and distributor of natural health products formulated to address some of today's most prevalent health concerns. Their flagship products, Plexus Slim & Accelerator, are designed to improve glucose metabolism, and increase the body's insulin sensitivity. "Many health professionals understand the link between insulin resistance and pre-diabetic symptoms", explains Carolyn Waygood, CNHP. "Current medical studies are identifying insulin resistance in children as young as 5 years old. This is a major reason for America's growing weight problem, and by improving the body's ability to metabolize glucose and restore insulin sensitivity, we can help fight many blood sugar disorders." Blood sugar isn't the only health concern Plexus natural products have focused on, but it seems to be the most popular to consumers. "Simply put, most of America's health concerns are related to excess weight", notes Ms. Waygood. "When a person can lose excess weight and restore healthy metabolism, risk of cardiovascular disease, stroke, diabetes, and even gout and gallstones can be diminished." If you're carrying around extra pounds, you face a higher-than-average risk of over 50 different health problems!
Natural Weight Loss
Plexus Slim & Accelerator were originally formulated to help Type 2 Diabetics better manage blood glucose, and therefore are designed to fight excess weight at the core of the problem: how sugar is processed and how fat gets stored! A natural formula, Plexus Slim & Accelerator help break-down fat cells, and inhibit fat storage utilizing plant-based extracts (phytonutrients) proven safe and effective at addressing the most common causes of excess weight. Plexus Slim & Accelerator help you lose weight & maintain long-term healthy weight management by;
1. Controls the Appetite: Plexus Slim & Accelerator contains powerful phytonutrients proven to help control the appetite! As a result, food portions are naturally reduced making a reduction in calories easy, and weight loss more successful.
2. Increases Basal Metabolic Rate: Plexus Slim & Accelerator increases the resting metabolic rate so you burn more calories throughout the day! Plexus contains ingredients that naturally raise the metabolism, even in the absence of thyroid hormones, enabling the body to burn more calories even at rest!
3. Increases Fat Metabolism: Plexus Slim & Accelerator contains plant extracts that target fat cells, and metabolizes/dissolves them! This makes drinking more water an important component of the Plexus weight loss program in order to help the body eliminate resulting by-products, and inhibiting the re-absorption of fat contents.
4. Balances Blood Sugar (preventing peaks & drops in glucose) Levels: Plexus Slim & Accelerator supports healthy glucose metabolism, and helps balance blood sugar throughout the day! The formula contains low-glycemic natural sugars (such as stevia) that maintain long-term glucose levels which results in less spikes in insulin production. As a result, food cravings are reduced, and energy levels are increased!
5. Works with the Liver to Inhibit Fat Storage: Plexus Slim & Accelerator contains the power of gracinia cambogia, an extract from the melon of the same name, which has proven to work with the liver to better process glucose, and inhibit the storage of glucose as fat!
6. Decreases/Eliminates Food Cravings (e.g., sugar or carb cravings): The comprehensive Plexus product set reduces food cravings by supplying the body with the natural glucose (energy) it needs, providing longer-burning glucose to prevent dips which may initiate cravings, and adding effective appetite control nutrients.
7. Increases Insulin Sensitivity: Plexus Slim & Accelerator contains ingredients known to improve insulin sensitivity, such as stevia, which improves the cellular metabolism of glucose, and inhibits fat storage. As a result, energy levels are increased, and blood glucose decreases!
8. Increases Energy Levels: Plexus Slim & Accelerator helps increase energy, supporting more activity throughout the day! As energy levels increase, physical activity is naturally encouraged, and the body burns additional calories!
9. Lowers Bad Cholesterol Levels: Plexus contains chlorogenic acids, such as those found in certain fruits and green coffee beans, help reduce LDL cholesterol thus improving cholesterol ratios. The vanadium chelate (a plant extract) contained in Plexus Accelerator has been shown to be useful in lowering LDL cholesterol levels, and inhibiting fats from being stored along arterial walls.
10. Helps Maintain Healthy Blood Pressure: Ingredients in Slim and Accelerator that specifically address healthy blood pressure levels include beet root and grape skin extracts, a rich source of potent antioxidants, along with healthy heart minerals such as magnesium, sodium, potassium and vitamin C. Beetroot juice has been shown to lower blood pressure and thus help prevent cardiovascular problems.
11. Contains Natural Healthy Ingredients: The Plexus product line contains only natural ingredients which are better utilized by the body and result in more rapid health improvements!
12. VERY Effective at Maintaining Long-Term Weight Loss! Because Plexus Slim and Accelerator work to change the way the body processes glucose, controls the appetite, and metabolizes fat, the Plexus approach to weight loss yields longer-term healthy weight loss that can be maintained even after you stop taking the products!
Natural Pain Relief
Looking for a natural approach to chronic pain? Plexus has an effective product set that addresses inflammation and associated pain, too! "The second most common health issue people battle today is inflammation and pain", says Ms. Waygood. "And since chronic inflammation is often the precursor to many diseases, it's important to reduce inflammation and relieve pain before it causes more damage." Many scientists now believe that most – or perhaps all – chronic diseases may have the same trigger: inflammation. This fiery process has been linked to everything from heart attacks and strokes to type 2 diabetes, Alzheimer's and even cancer.
The Plexus Fast Relief Pain System, which includes a topical cream and a daily supplement, are formulated using a unique, proprietary blend of natural ingredients proven effective at promoting proper inflammatory mechanisms, soothe swollen and damaged joints and tissues, and protect the body's cells, tissues and joints from discomfort. Among other natural substances, both products contain ETArol™, a patented, highly purified extract of the New Zealand green lipped mussel, known to provide anti-inflammatory support, pain relief, and promote tissue regeneration.
After the death of my mother in law and then my oldest son, food became an emotional resolution for me. As you can see from the pictures that has changed! I now control my food instead of it controlling me. I have lost 70 pounds. I am down 6 pants sizes! The most incredible change for me has been with the health results. I have rheumatoid arthritis with severe joint swelling, painful nodules, fluid retention and chronic fatigue. I was taking 13 medications for my RA and one for hypothyroidism. NOW… I no longer take ANY medications for rheumatoid arthritis! Not even an ibuprofen and I was on methetrexate (chemo type drug) and several other medications to counter those side effects. No joint swelling, no pain, no fluid retention! – Lisa Callahan
I started to gain weight in 2006. I also had noticed a small lump in my throat and had been having scratchy throats and trouble with my voice for 2 years. I was advised I had Hashimotos disease, Hypothyroidism, and a thyroid tumor. I had surgery, then 3 months later 5 more tumors, radiation, and more surgeries! It all resulted in 70 lbs of added weight! I was told to accept the new me. Depression set in, and I couldn't sleep at night. I became a hermit. I went nowhere. No family gatherings, no community function, and even no church… nowhere! I was tired of looking past my size 6′s hanging in the closet just to grab the size 18/20′s. I also developed blood pressure problems, and ended up in the ER this summer for a possible heart attack. My blood pressure was 191/122! At that point, I prayed to God for three things: to get healthy, to lose weight, and find a better paying job. After many prayers God sent me Plexus! In two and a half months I had lost 43 pounds, and 39 inches! I am now in a size 8! I became a Plexus Ambassador, and began to earn extra income sharing my success, and the amazing Plexus products, with others, and after only two months, I was able to pay both my mortgages! Plexus has changed my life! – Rhonda Langdon
Call Carolyn today and see what Plexus can do for you!
To purchase your Plexus natural health products, visit www.Waygood.MyPlexusProducts.com today! For more information about Plexus products contact Carolyn Waygood, CNHP, at (941) 713-3767 or email her at Carolyn@BeSmartGetHealthy.com. Ms. Waygood provides FREE health education seminars to groups of all sizes, and free weight-loss and diabetes coaching to Plexus customers. To schedule a FREE fun and informative natural health seminar for your office or community association, contact Carolyn today! Product tastings are provided, and free health education material is available at all events!