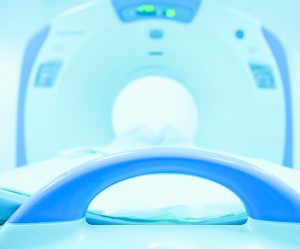 If your physician has ever recommended that you get an imaging test, or if you've had a voluntary screening exam, then a radiologist has played an active role in your healthcare. Most of us have undergone at least one imaging test, from an x-ray to find out if a fall actually broke a bone, to an ultrasound to check for a soft tissue abnormality. But few of us know what happens after that, so we thought we'd give you a little more info on the process.
The imaging tests themselves are performed by highly-educated technologists who are trained in the equipment used to perform your imaging test, whether it is x-ray, magnetic resonance imaging (MRI), computed tomography (CT), positron emission tomography (PET), ultrasound or a 3D MammographyTM exam. Imaging technologists are also trained to keep you safe and make you feel as comfortable as possible throughout your visit.
After your test is completed, the resulting images are sent to one of RAO's Board Certified radiologists, all of whom are medical doctors who specialize in one or more diagnostic areas, like musculoskeletal radiology or breast imaging, for example. Some of RAO's radiologists hold certificates of added qualification as well, meaning they underwent additional education and training in their specialties. In fact, most of our radiologists have at least 14 years of postgraduate education – which is good to know when you're concerned about experience and accuracy, as we all are.
Your radiologist's primary role is to carefully scrutinize the images produced by your test, write a report including a summary of findings and establish an educated diagnosis of the problem (or conclude there is no problem in the tested area), and quickly share it with your referring clinician. If treatment is needed, your radiologist can work directly with your referring clinician to help plan the next steps. When testing includes minimally-invasive procedures like biopsy, your radiologist will use image guidance to pinpoint the area being tested for superior accuracy and security.
Among the many benefits they provide, radiologists save untold numbers of patients from the risk, pain, recovery time and financial impact of exploratory surgery. So even if you don't have an occasion to meet your RAO radiologist face-to-face, know that he or she is an integral part of your overall care, and working hard to help ensure your safety, promote your health and secure your peace of mind.
If you have questions about the role of RAO's radiologists or the diagnostic and interventional services we provide, we invite you to call us. We'd be more than happy to help.
Radiology Associates
(352) 671-4300  |  www.RAOcala.com