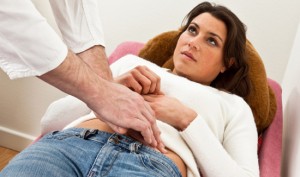 Surgical and Non-Surgical Cosmetic Procedures Improve Vision and Quality of Life –
Under the guidance of Dr. Stacia Goldey, Mid Florida Eye Center has earned national recognition for its expertise in rejuvenating facial features, diminishing signs of aging, and reconstructing facial defects.
Although these types of procedures may be categorized as cosmetic, in many instances they also serve to enhance vision and/or facial functionality.
Take, for instance, Beatrice, a 66-year-old Leesburg resident who suffered from impaired vision, despite cataract surgery and a subsequent scar tissue removal operation. "My droopy eyelids were so bad it was like my eyes were closed," she says. "I could not see—even though my earlier surgeries had completely cleared up my vision."
Upon the recommendation of her primary eye care physician, Mid Florida Eye Center's Dr. Jeffrey Baumann, Beatrice visited Dr. Goldey for eyelid lift surgery. Her reaction to the results: "My eyes have never felt this open before!" Along with her restored sight, Beatrice is delighting in her new look. "I ran into a friend at church and she said, 'Beatrice! Your eyes look wonderful!' Another friend asked me where I got my eyes done. I always say, 'Go see Dr. Goldey!'"
Dr. Goldey is an oculoplastic surgeon, which means that in addition to rigorous ophthalmologist training, she has also completed plastic surgery training. Having in-depth knowledge of the eyelids, eyes, and their functions makes her an ideal choice for any cosmetic procedure or surgery. Dr. Goldey has practiced in Lake County for nearly 20 years and was the county's first oculoplastic surgeon.
Along with eyelid lift surgery, Dr. Goldey routinely performs several non-surgical cosmetic procedures, including BOTOX®. BOTOX is an FDA-approved natural, purified protein that is injected directly into the muscle. The protein causes the muscle to relax, naturally smoothing facial
lines and wrinkles. Dr. Goldey was the first physician in Central Florida designated by the manufacturer of BOTOX to provide training to other physicians on BOTOX techniques. Along with cosmetic enhancements, BOTOX is often used to mitigate contractions and spasms of the eyelid muscles.
Dr. Goldey also focuses her practice on laser procedures such as Thermage®, skin resurfacing, and hair removal. Thermage is the only non-invasive procedure that tightens and contours skin in a single treatment, requiring no surgery, no injections, and little to no recovery time. The procedure uses unique radiofrequency technology to safely warm the deep layers of the skin, stimulating the body's natural renewal of collagen and creating subtle, natural-looking results. Thermage tightens loose jowls and sagging skin, reduces fine lines, and enhances definition of the lips.
Fractional Laser (for wrinkles) and Photo Rejuvenation are revolutionary treatments for sun-damaged and wrinkled skin that stimulate the skin's natural collagen to promote tissue repair while resurfacing the skin's outer layer. These non-surgical laser procedures gently remove fine lines, reduce unwanted pigmentation, and tighten loose skin.
Intense Pulsed Light (IPL) Hair Removal offers a fast, comfortable, and permanent alternative to shaving, tweezing, waxing, depilatories, and electrolysis. During the procedure, pulses of concentrated light are directed onto the skin and absorbed by pigment in the hair follicles. Dr. Goldey uses a state-of-the-art IPL system that removes unwanted hair in minutes.
Sometimes even a simple procedure, such as eyelid lift surgery, can make a dramatic difference in one's vision and quality of life. Today there are more options than ever for minimizing the effects of aging and improving facial functionality. With Dr. Goldey's guidance, you'll be able to choose the one that's right for you.