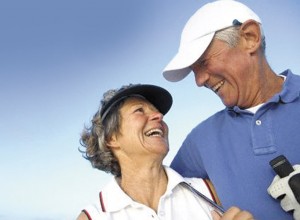 March is a month where we enjoy the glorious Florida weather, host snowbirds getting their last winter vacation in, and preparing our landscaping for summer.
However, March can also be a month where we turn our attention to a more important issue – our health!  March is National Colorectal Awareness month and we're highlighting the importance of taking care of yourself in March.
Amidst all of the noise in the news media about the significant changes coming to the US health care system one important fact was overlooked – the fact that US health care spending flatlined and has been decreasing over the past few years!  While time will tell if this was a temporary recession-induced blip or the start of a longer-term trend one thing is very important and can't be overstated – the value (and long-run savings) of screening and early detection/
prevention is huge.
The decline in US healthcare spending at first blush may seem positive.  However, further examination of US government data indicates that many people could be foregoing necessary medical treatments and preventative medical treatments that could be lifesaving if detected early.
In past articles, we've discussed how reverse mortgages have been used by clients to improve their lives in a number of ways ranging from retrofitting a home with lifestyle upgrades to funding long term health care needs.  For this month's issue, we're going to share with you how a reverse mortgage has given the gift of better health care for themselves and their family members.
We had a couple named "Fred" and "Mary" (names changed for privacy reasons) that came to us from a referral from a mutual friend.  After an initial conversation, they seemed to have their financial lives in order.  After some further discussions, it became clear that they were having trouble meeting unexpected medical expenses not only for "Mary" but also for a grandson.  Mary needed funds to pay for an advanced drug regimen not covered by insurance.  In addition, they were helping out with medical costs for treatments for their grandchild.  Fortunately, both folks are healthy and doing well today!
Some clients come to us due to a major healthcare event in their lives or because of the passing of a spouse.  Regardless of the reason that leads you to consider the reverse mortgage concept, we are proud of our client-centered culture that treats every client with the utmost respect and care.  From the CEO to the college interns, every associate at our firm keeps the client first in all that we do.  In keeping with this month's theme of prevention, please take a moment and schedule that checkup or test you've been putting off.  Both you and your family will be glad you did!
If I can be of assistance in any way please email me at cfields@firstloans.net or call me at 352-454-3340.
Here's to a great 2013!
Thanks, Carolyn Fields