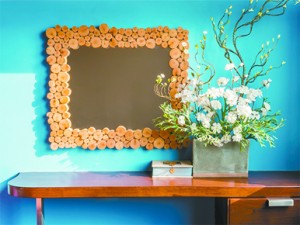 Selling or buying a property is one of the biggest investments anyone could make.
In today's competitive market, you need all the edge you can find to sell your home for the most money in the shortest period of time.
One of the costliest mistakes made by home sellers, and even inexperienced real estate agents, is to ignore the visual psychology involved in gaining a buyer's immediate attention.
In order to gain an edge in today's real estate market when buyers/investors have so many options, a property must be priced right and look better than the competition. One of the best, proven methods to faster sales is a process known as "staging."
The objective of staging is to have potential buyers walk in and envision the property as their home. They can see themselves living and entertaining there. It's all about creating a space that makes buyers connect emotionally to it. They should feel as if they were the owner, not a guest. As a seller, in order to do this effectively, you need to make your house as impersonal and attractive as possible to stimulate the buyer's visual acuity.
10 EASY STAGING TIPS FOR A BETTER SHOWING
1. LIGHTS: Open all draperies and window blinds. In most rooms, you should turn on lights for a bright and cheerful look. Lamps and indirect lighting are preferable, but use overhead lights if that's' all there is in a particular room.
2. LIGHT SWITCHES: If some wall switches operate wall outlets, plug in a lamp or radio to demonstrate that the switch works. When a buyer flips a switch and nothing happens, he instinctively suspects a problem.
3. AROMAS: Set out some fresh flowers, both for their appearance and fragrance. Right before an agent showing, place a small dish of vanilla extract in your oven at 250 degrees.
4. CLOSETS: Keep doors closed except for walk-in closets. Have those doors slightly ajar and turn on the lights to draw attention to this special feature.
5. POSTERS AND SIGNS: We live in a tolerant age, but don't take a chance on offending a potential buyer. Remove all signs or posters that might be considered offensive.
6. ASHTRAYS: Dirty ashtrays are both unsightly and a source of objectionable odor to nonsmokers. Keep them clean or put them away.
7. UTILITY BILLS: Have copies of the past twelve months' bills available, or at least a written summary of the amounts paid monthly for the period.
8. PETS: Get them out of the house or in a cage, if not off the property. Some people don't like dogs, and nobody likes muddy paw prints on a clean suit or dress. Cats can be just as objectionable to the person who doesn't like them, and invariably a cat will single out the cat-hater to use as a rubbing post.
9. MUSIC: Soft background music will help create a relaxed mood that prompts buyers to linger and enjoy, but it is better to have no music than loud music. Never have the television on when the house is being shown.
10. YOUR PRESENCE: Most buyers will not relax and closely inspect a home if the owners are present, so try to arrange to turn the home over to the Salesperson. If you must remain at home, refrain from talking unless questions are directed to you. All too often, a seller will jump in to point out some special feature, fearful that the salesperson might overlook it. But, please bear in mind that some of the most successful sales people will say little or nothing during showings, and for two reasons: First; they have made their selling points before entering the house; and second; they want the buyers to discover some things for themselves in order to build excitement. The Salesperson also knows the buyer's temperament. So trust the Salesperson's professional judgment.
ONE FINAL NOTE: The legal principle of caveat emptor (let the buyer beware) is dead or dying. We are living in an age of consumer awareness, and it's hard to find a court that won't favor the buyer in a dispute. In fact, consumer groups and many government agencies are taking the posture that the seller has a positive obligation to disclose everything.
If you have a problem in your home, don't mask it. A common example is the homeowner who spray-paints a ceiling to cover water stains caused by a leaking roof. If you have a major problem that you don't intend to correct, disclose it! Sure, some people will be turned off by the prospect of a major repair, but most buyers who otherwise like the home will be philosophical about a problem openly displayed. And usually, they will discount the price they offer by far less than the cost of the repair.
Remember, for all your real estate needs, whether buying or selling, call Judy Trout and the Trout Real Estate Team. With more than a century of combined experience, we've got what it takes to get the job done! Call 352-208-2629 today!
Are You Selling?
If you are selling your house, look no further than the Judy Trout and the Trout Team to provide an unparalleled listing experience.
I will begin by providing a comparative market analysis to help you properly price your home in today's market.
I will then provide guidance as you "stage" your property to look its best. "Curb Appeal" is an expensive form of advertising and can mean the difference in a decent price and the price you want!
When the house is ready to be shown, I will provide the marketing expertise to provide the maximum number of QUALIFIED potential buyers.
My marketing includes print and networking with area agents. I also utilizes today's fastest growing marketing tool, the Internet.
When I list your home, it will be posted on my site, on my company's website, on Realtor.com, and on all IDX driven data real estate websites throughout the area!
If you are considering selling your house, call 352-208-2629 today.
352-208-2629
www.judytroutrealestate.com | email: judy@judytroutrealestate.com