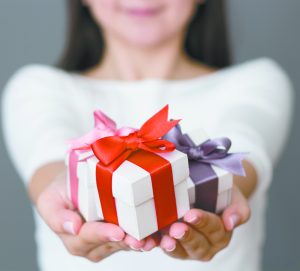 It's that time of year!  The time of year where we make glorious memories with friends and family, and it's also the time of year that we inevitably pack on the pounds. Although, that's not necessarily the way that it has to go for you, because Lifestyle Solutions MedSpa has some beneficial tips for maintaining and even possibly losing weight along the way.
A few guidelines to keep you on track
• Drink plenty of water
• Eat the vegetable crudité platter instead of the fried appetizers
• Work out in the morning of a big event or family get together
• Eat a healthy breakfast and lunch before the big meal. Don't wait to stuff yourself full later in the day.
• Eat one plate. Don't reach for seconds
• Enjoy one small dessert if you so desire
• Limit your alcoholic beverages
• Get back on track the very next day!
The biggest tip of all is to go easy on yourself. It's the Holidays, not that it's an excuse to completely overindulge, but it is a time for rejoicing, reflecting, socializing and enjoying family and friends. So, not that you should go "all-out" and ruin all of your hard earned work at staying healthy, but you do deserve to enjoy yourself. Whether that's a glass of wine, a piece of pie, or a boat load of gravy, just remember that the following day, you have to hit the workout routine and healthy eating plan hard. It's all about getting back in the saddle again.
You'll most likely feel a bit sluggish or tired, but that's ultimately the carb and fat pardon that you allowed yourself. This sometimes is a good trick for your metabolism. It's what many people refer to as "The good workout for your metabolism." This absolutely cannot be common place though, otherwise known as, "the downward death spiral of eating." The fact that it may or may not trick your metabolism into burning more fat, is of great debate, and is most likely just an excuse to eat the foods that are normally off limits. But truth be told, in some cases it actually might spike your metabolisms response in just the right way the following day with a better outcome once you resume your normal routine and exercise plan.
So never fear, the holidays are here and your determination and planning ahead, will help you to concur the battle of the bulge.
At Lifestyle Solutions MedSpa, their philosophy is that successful weight management is the result of simple changes, healthy lifestyle choices and knowledgeable support. By utilizing a medically based multi-disciplinary approach, they have developed a comprehensive program using state-of-the-art techniques combined with tried-and-true weight loss methods to help you achieve your goals and maintain them. Their skilled team of physicians and lifestyle coaches, are led by highly experienced bariatric physician, Michael M. Holloway, M.D., along with Executive Director Shannon M. Holloway, which are both dedicated to providing highly personalized care. They offer weekly consultations with Lifestyle Coaches and customized food and exercise plans created by dieticians that take into account your preferences and are designed to keep you motivated. Additionally, they offer aesthetic enhancement services including facials, Restylane® and Botox® injectable and other body contouring anti-aging treatments to help you look and feel your best.
For more information, or to schedule a consultation, call Lifestyle Solutions MedSpa at 352-368-2148 today! The only thing you've got to lose is stubborn fat!
LifeStyle Solutions MedSpa
1-844-LIFESTYLE
LSMedSpa.com