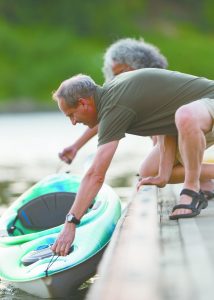 Weather
Living in Florida, we are blessed to have beautiful weather all year long, but our winters are what draw so many northerners to our sunshine state. Do you want to experience the ultimate resort lifestyle, with sun-filled days and fun filled evenings? Lakeside Landings has the answer. With beautiful homes, peaceful surroundings and contemporary amenities, to maintenance-free living, it's no wonder why more and more people are calling Lakeside Landings their hometown.
Safety
Lakeside Landings is located in one of the safest neighborhoods in the county. With brand new luxury homes being built, everything is state-of-the-art by way of construction and made to last.
Convenience
Located near major interstates and thoroughfares, getting around town or in and out of the state is easy. And after living out all of your tranquil moments and indulging in your refreshing routine, if you feel like you need to experience the world, you're in luck! Disney World is less than an hour drive away.
Luxury
Lakeside Landings is proud to announce their newest community, the Enclave. The Enclave has luxury homes ranging from 1300 to over 3,000 square feet, and the most innovative amenities in The Villages. You can take your glorious sunrise jog, meet your friends for a relaxing lunch, or take your golf cart to dinner, why? Because in Lakeside Landings everything is complete and highly thought out for your convenience.
Outdoor Activities
You'll enjoy seeing your neighbors being active out on their bicycles and jogging along the pristinely landscaped banks of the community. Residents enjoy a massive pool, equipped with waterfalls, along with walking paths, tennis, and a state-of-the-art clubhouse; Lakeside Landings has you covered. Meet up at the cabana once a month for drinks and a time to mingle with neighbors, connect through various social clubs, or get in on the action and join the weekly poker or bridge games. Whatever your lifestyle choice, you will not be disenchanted in this well thought out community.
Neighbors
Your neighbors not only love getting to know each other, but they also enjoy looking out for each other. You might just make a few new life-long friends at Lakeside Landings. Come join all the other residents that are living out their dreams, one day at a time in the warmth and comfort of a safe and social atmosphere.
Find out why so many people love to call Lakeside Landings home.
Call today to schedule your model home tour at 352-330-4305.
Lakeside Landing
10299 Hawks Gully Ct. | Oxford, FL 34484
Tel: 352.330.4305 | Fax: 352.330.4309 | www.lakesidelandings.net