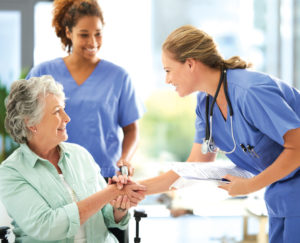 There are different ways that you can receive your Medicare coverage, or add onto that coverage. Medicare Advantage and Medicare Supplement Insurance are options that may sound familiar, but they're quite different. They do have one main thing in common: they're both offered by private insurance companies.
There are two options commonly used to replace or supplement Original Medicare. One option, called Medicare Advantage plans, is an alternative way to get Original Medicare. The other option, Medicare Supplement (or Medigap) insurance plans work alongside your Original Medicare coverage. These plans have significant differences when it comes to costs, benefits, and how they work. It's important to understand these differences as you review your Medicare coverage options.
Original Medicare, Part A and Part B, is a government health insurance program for those who qualify by age or disability. Part A is hospital Insurance, and Part B is medical Insurance. There are some out of pocket costs associated with Original Medicare, such as co payments, coinsurance, and deductibles. To help with those costs, if you are enrolled in Original Medicare, you can purchase a Medicare Supplement (Medigap) Insurance plan.
Medicare Advantage plans offer an alternative plan; you're still enrolled in the Medicare program; in fact, you must sign up for Medicare Part A and Part B to be eligible for a Medicare Advantage plan. The Medicare Advantage plan administers your benefits to you. Depending on the plan, Medicare Advantage can offer additional benefits beyond your Part A and Part B benefits, such as routine dental, vision, and hearing services, and even prescription drug coverage.
If you decide to sign up for a Medicare Advantage plan, you will want to shop around because costs and coverage details are likely to vary significantly.
Medicare Supplement insurance plans
Medicare Supplement insurance, also known as Medigap or MedSup, is also sold through private insurance companies, but it is not comprehensive medical coverage. Instead, Medigap functions as supplemental coverage to Original Medicare. Current Medigap plans don't include prescription coverage.
Medigap plans may cover cost like Medicare coinsurance and copayments, deductibles, and emergency medical care while traveling outside of the United States. There are 10 standardized plan types in 47 states, each given a lettered designation (Plan G for example) Plans of the same letter offer the same benefits regardless of where you purchase your plan.
You will want to compare the Medigap policies carefully, because while benefits are standardized, the costs are not, meaning they could fluctuate widely depending on the insurance company offering the plan and location.
If you decide to sign up for a Medigap policy, the best time to enroll is actually 6 months prior to turning 65, as this is when the plans will be their cheapest. If you wait until 3 months or less before turning 65 to sign up for coverage, you will pay on average 10% more. This period of time up until 6 months after you turn 65 is called , Initial Open Enrollment period. If you enroll in a Medigap plan during this period, you can't be turned down or charged more because of any health conditions. But if you apply for a Medigap plan after age 65, you may be subject to medical underwriting; and your acceptance into a plan isn't guaranteed.
Let Licensed Medicare Consultants educate you on the differences in coverage so you can make the best decision based on your individual situation.
Licensed Medicare Consultants
toll free # 866-300-3520
local # 561-277-6846