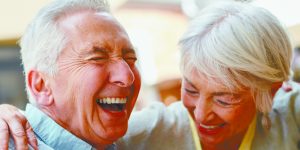 YES, for the absolute lowest price, lifetime warranty, free clean checks, and lifetime follow up care, all provided by an Award Winning Leading Professional? Express Hearing Care offers such services and much more.
"According to our Patients what separates us is our high level of care, exceptionally low prices, and prompt friendly service," said Don Smith-HAS, Award winning Practitioner and Sole Owner of the center. "Our Patients all comment on how happy they are that they found us. That's why we have a 100% Patient referral rate.  Our no wait open door policy welcomes Patients when Walk In Care is needed or desired. Excellence in service and care are our trade marks. When you speak with our Patients it's as if you are talking to our family. We do whatever it takes to satisfy our Patients hearing needs. We absolutely refuse to have an unhappy Patient, period." Here, we carry every level of hearing technology from virtually all of the industries most award winning internationally acclaimed manufacturers at the lowest prices available anywhere. "We encourage our Patients to shop and compare. So many of them have informed us that our prices are virtually half of what they found elsewhere on the same models.  At Express Hearing Care we stand behind our products offering the areas only In Office Lifetime Warranty. " I believe we are the only practices that confidently offers such a warranty." Smith said.
"When opening my objective was to build a practice that people enjoyed coming too. A practice that growth is founded upon word of mouth Patient referrals. Achieving this we offer the highest level of care combined with the finest products the industry has to offer for the lowest prices in the nation. Here greed is not a factor. No second and third party mark ups. No corporate salaries. No commissions. No floor plan expenses. No adjusted marking fees. No financial surprises. No franchise fees. We negotiate the lowest prices from leading manufactures and then share that savings with our Patients.
Our business model saves people incredible amounts of money. It also presents us with a very distinct advantage in providing our Patients with the best product produced by the manufacture that actually builds the most beneficial hearing solution best suited for each of our Patients particular hearing losses and exact lifestyle demands. If world class award winning care and being  properly fit with the right hearing product for the lowest price is important to you then look no further than Express Hearing Care. It's the place where Patients feel like family and happily referring this outstanding practice to their friends and families. Express Hearing Care in The Villages is open from 9 a.m. to 4 p.m. Monday – Friday weekends by appointment.
For more information, Patient referrals, or pricing, call 352-751-6400