Courtesy of Florida Medical Clinic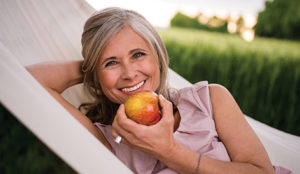 Whether young or old, most people lucky enough to live in Florida appreciate the great outdoors. The weather and sunshine allow Floridians and visitors alike time well-spent kayaking, golfing, playing tennis, jogging, and participating in competitive sports for the majority of the year.
Exertion, along with wear and tear can cause the weekend warrior to injure themselves from time to time, but one of the more common issues; in even health-conscious individuals is an underlying disorder that can cause acute incidences like cardiac disorders, stroke, cancer, and more.
Most of us are aware of healthy diet options. We're told to eat fresh vegetables and fruits, fish, poultry, nuts and healthy oils like olive oil. But in addition to eating those healthy foods, better understanding a key offender that can wreak havoc on our systemic health might surprise you. This little guilty pleasure is called—SUGAR.
Why is sugar so bad for us? Well, for many reasons, for example, sugar raises our risk of heart disease by contributing to metabolic syndrome. Metabolic syndrome is a condition in which the insulin and leptin levels are high and resistant. Usually, high blood pressure, high cholesterol, high triglycerides and visceral fat are prevalent. This can also lead to issues like diabetes and liver dysfunction.
Individuals that consume high amounts of refined carbohydrates (white flour based baked goods and pasta) and sugars have higher risks of developing metabolic syndrome because their bodies store fat, especially around their midsections.
Insulin is a hormone that helps move sugar into the blood for energy, in the case of an insulin resistant person, they have too much sugar, and the body cannot adequately utilize the source. This leads to weight gain, obesity, diabetes, and a more sedentary lifestyle. Leptin is a hormone that helps regulate body weight by sending signals to the hypothalamus in the brain. When this is distorted, the body becomes leptin resistant, and a person may feel extreme hunger and irritable, contributing to a vicious cycle of overeating foods that are high in sugar and unhealthy fats.
The metabolic syndrome is a significant factor in cancers, autoimmune disease, heart disorders and other diseases. Metabolic syndrome is becoming a more commonly identified risk factor for disease because a vast amount of Americans are overweight (even if by just a few pounds) and their bodies are literally inflamed.
Inflammation is at the root of many disease states including:
• Arthritis
• Lupus
• Cardiovascular disease
• Stroke
• Depression
• Rhinitis
• IBS
• Cancer
• Diabetes
• Thyroid disorders
• Alzheimer's & Dementia
The average person consumes 30 teaspoons of sugar per day. It's hiding in everything from salad dressings to bread. Sugar is a major staple in the American diet.
Cutting back on sugar is often difficult at first because it's an addictive additive. It's important to read labels and look for things like high fructose corn syrup, glucose, dextrose, and fructose to name a few.
Cutting back on sugary drinks like soda and even fruit juices is essential. Instead, eat a whole piece of fruit, because the fiber helps to counteract the way that the insulin is digested. Stop eating candy and sugary baked goods, cut back on pasta and white flour products like bread and pretzels and saltines. Try to incorporate more fresh vegetables, fruit, and whole grains, like brown rice, quinoa, and oats.
Treatment
Metabolic syndrome can be treated with a multifocal approach, meaning that dietary changes are needs, exercise must be incorporated, and medications need to be taken on a regular basis like cholesterol and blood pressure lowering drugs to get your body back into peak form.
The first step is to talk to your doctor about starting an exercise program and diet that is right for you, getting blood work and other labs drawn and beginning any necessary medication therapies. To schedule your appointment, please call Florida Medical Clinic today at 813.751.3636.
A.R. Gutierrez, III, DO
Board-Certified, Family and Sports Medicine
Dr. Gutierrez is the oldest of four boys raised in Brooksville, Florida. Medicine is deeply rooted in his family, as his father, three brothers and wife are all physicians. Dr. Gutierrez is board certified in Family Medicine. He is also fellowship trained in Primary Care Sports Medicine and osteopathic manipulation. Dr. Gutierrez specializes in primary preventive care, as well as non-surgical orthopaedics, musculoskeletal injuries and dysfunction.
Dr. Gutierrez enjoys spending weekends fishing in the Gulf with his wife, scalloping, camping, kayaking and spending time with family and friends.
• Medical Education
– Lake Erie College of Osteopathic Medicine
– Bradenton, FL
– Doctor of Osteopathic Medicine
• Internship/Residency
– Larkin Community Hospital
– South Miami, FL
– Family Medicine
• Fellowships
– Larkin Community Hospital
– South Miami, FL
– Sports Medicine
• Professional Activities
– Member, American Osteopathic Association
– Member, American Osteopathic Academy of Sports Medicine
– Member, Florida Osteopathic Medical Association
• Special Interests
– Musculosketal Disorders
– Primary Care
– Sports Medicine
• Board Certifications
– Family Medicine & Osteopathic Manipulative Treatment
– American Osteopathic Board of Sports Medicine
Land O Lakes – Multi Specialty Campus
2100 Via Bella Blvd
Land O Lakes, Florida 34639
Suite 204 – West Entrance
813.751.3636