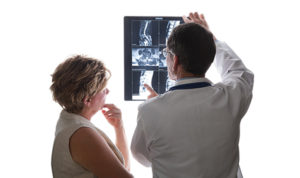 Need an MRI, a CT scan or any other radiology exam? If you do, you may be wondering, 'Where should you have this done?'
You have many choices, but getting an image at just any center can be a mistake. And when it comes to your health, inaccuracy, slip-ups, and mistakes are not something any of us desire. Many people don't realize that there are differences in radiology centers.
Radiology facilities are a vital part of our individual health care needs, but as patients, we generally take the direction of what is the cheapest out of pocket cost, the most convenient location, or the mediocre facility that your PCP referred us to for a radiologic exam, versus what is the best treatment option for myself or my loved one.
Quality vs. Quantity
Radiology centers differ in the sense of quality. Many of us tend to think they are all the same because they have similar equipment, but there is more to this than just having diagnostic imaging exams. The average patient is much more educated than ever before, and with technology at our fingertips to research a radiology center and see their protocols and reviews, now is the time to do a little research. Your health is worth it! Radiology is a medical specialty practice with MD/Radiologists that have trained for 5-6 years or more in residency and fellowship after completing medical school and standards of quality can vary from center to center. So, you the consumer should ask yourself, 'Who are your radiologists and does the staff that surrounds your care truly care about your wellbeing?' In addition, you should also find out if the radiologists are on site or if they are at a third party firm at another location. Unfortunately, the latter is quite typical.
Here in Tampa Bay is a facility that has the values of care that are homegrown, where you are not a number but instead treated like a family member. BayView Radiology, located in the heart of Carrollwood believes in quality care for all of its family known as their patients. Their boutique medical style uniquely caters to individualized attention while doing so at a cost that is affordable.
They value the reward of a patient's smile and take an interest in patient comfort as well as educating their patients understanding of an exam.
The technologists and staff at BayView Radiology go several steps beyond what most centers do because they are not double and triple booked; they genuinely are interested in your best outcome and your comfort. For example, if you need an MRI, you may not know that the noises can be somewhat loud, but they will walk you through each step before, during and after and provide noise-canceling devices with relaxing music. If you need an Ultrasound, you may not know the steps involved in getting your results, but at BayView, they work directly with you and your referring physician to help you understand the process entirely.
Cyndi N., tells us this, "I had the pleasure of experiencing this first hand. I needed an MRI and had specific fears related to the exam. One of the radiologists took the time to discuss my best options and why. He put me at ease and helped me to understand the difference of quality within an image, how certain equipment that produces
that image can affect the quality and how this affects my outcome specific to my health. Medical care should always be personal and not delivered as a checklist of completed tasks." BayView Radiology is the one stop shop for all radiologic needs, and their care is a high benchmark of how care should be.
Bayview Radiology is the Best Kept Secret for radiology in the Tampa Bay area. At their center, a patient does not feel like a number, rather, an individual that is genuinely cared for. The center is a boutique for radiology services with the utmost personalized attention and concern for each patient.
BayView Radiology Imaging Services
• ON SITE RADIOLOGIST
• Certified Technologists
• ACR and IAC Accredited
• Same Day Appointments and Exam Availability
• Courtesy Calls For Abnormal Results
• 24 Hour Report Turn-around
• Courier Service For Film Delivery
• "Women Only" Private Waiting Area
• Knowledgeable, Courteous And Bilingual Staff
• Transportation Offered For CT/MRI Patients
• Accept Most Insurance, Auto and Workers Compensation
• Participate With Most HMO's & PPO's
If you or someone you know needs an MRI or other imaging services, please call BayView Radiology today at (813) 964-8439.
Cypress Point Office Park
10010 N Dale Mabry Hwy
Tampa, FL 33618
(813) 964-8439
www.bayviewradiology.com