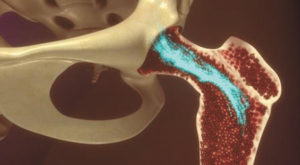 Pain medications fool the body by binding to the opioid receptors in the brain, spine and other areas of the body. They don't treat the health condition; they only mask the pain by disrupting the signals to the brain. Pain medications are one of the most highly addictive drugs available. There are other viable treatment alternatives, one in particular is regenerative therapy backed by the science of stem cells.
About Village Medical Injury Care's Regenerative Therapy
At Village Medical Injury Care, we pride ourselves on using only the highest quality bio-medical suppliers. For that reason, our team has selected premium quality regenerative product that includes growth factors ethically harvested from the amniotic membrane.
Regenerative allografts are produced and processed in the United States according to the quality and safety standards established by the American Association of Tissue Banks (ATTB) as well as the Food and Drug Administration (FDA). And they're calibrated with the aim of modulating inflammation, reducing the formation of scar tissue, and enhancing healing.
Area and Conditions Effectively Treated by Regenerative Therapy
Regenerative therapy backed by the science of stem cells can treat and heal numerous disorders. Some of those include arthritic or damaged joints, ligaments and tendon injuries, chronic and acute bursitis, tendonitis, and plantar fasciitis to name a few.
For extensive degeneration or damage, adding regenerative therapy into the treatment plan have proven effective in many cases.
Village Medical Injury Care Treats the Following:
• Auto & Vehicular Injuries
• Sports Injuries
• Foot & Ankle Pain
• Disability Evaluations
• Anti-Aging
• Hip & Leg Pain
• Knee Arthritis Pain
• Low Back Pain
• Neck Pain
• Neuropathy
• Numbness & Tingling of the Hands & Feet
• Sciatica
• Shoulder & Arm Pain
• Spinal Stenosis
• And Much More
Image Guidance for Precise Placement
While not all applications of regenerative therapy require the use of imaging guidance in order to be effective, Village Medical Injury Care's team of experts make sure to use the proper imaging guidance when appropriate for the condition being treated. Remember, without imaging guidance, many regenerative therapy treatments are largely ineffective, so it's important to have that availability as well as to have physicians skilled enough to tell the difference. At Village Medical Injury Care, they have both.
Village Medical Injury Care
The Village Medical Injury Care board-certified medical physicians and specialists have been providing the necessary medical services for people who have been in auto accidents, slip and fall's, and workers' compensation type cases. Their expertise in terms of your health and recovery include the necessary protocol, documentation and follow-up for your recovery plan and optimal health.
Owen D. Fraser, M.D.
General Surgeon
Village Medical Injury Care ("VMIC") and the Medical Injury Care Provider Network, now serving The Villages®, is under the direction of Owen D. Fraser, M.D. Dr. Fraser has more than 40 years of experience treating and caring for injured patients in the Central Florida area. After attending medical school at the University of the West Indies in Kingston, Jamaica, Dr. Fraser went on to complete his residency and general surgery fellowship at Columbia University Medical Center and Harlem Hospital in New York City, New York. He continues to practice in Central Florida, including out of his new flagship clinic in Lady Lake, Florida, where he focuses on personal injury care, medical rehabilitation, and other medical care. VMIC, under Dr. Fraser's direct supervision, offers state of the art advanced medical therapies to allow for individual medical treatment plans to be developed, guiding our patients toward a timely recovery.
Village Medical Injury Care
Contact them today at 352-775-1234.
510 CR 466, Suite 104B
Lady Lake, FL 32159