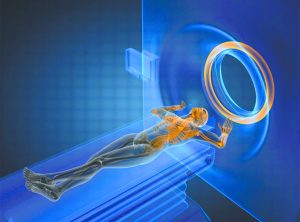 My decision to develop a multi-modality imaging center in the tri-county area is influenced largely by my passion to provide top quality medical imaging and interventional care to a community which I have called home for nearly 20years. As a resident of Lake County, and the son of a long-term Villages resident, I am acutely aware of the needs of the senior community, and the demand for a boutique-style, state-of-the-art radiology and vascular center, where patients can actually consult and develop a personal relationship with their radiologist physician, who will help formulate an individualized treatment plan.
Having worked as an interventional radiologist in the tri-county area since 1997. I have served on numerous hospital committees, including the board of directors of both Leesburg and The Villages hospitals, I have established enduring relationships with many local business leaders, hospital administrators, and hundreds of local physicians. In addition, prior to opening MIT in 2013, for 5 years I performed onsite diagnostic and interventional radiology at nine hospitals in central and southwest Florida, and provided tele-radiology support to several additional hospitals throughout Florida, Kentucky, Ohio and Pennsylvania. First-hand exposure to a multitude of healthcare systems has allowed me to incorporate a variety of the most desirable attributes of each, into a practice of my own. Through my travels, I have personally come to know many of the region's top medical specialists with whom I have developed an extensive professional network; an invaluable resource to my patients and referring physicians.
I am confident that my proven track record of providing outstanding diagnostic and interventional radiology to the Central Florida region, as well as my intimate familiarity with the local medical climate, affords me the unique opportunity to provide an exceptional level of personalized service in a warm and inviting setting. Our constellation of customer service oriented staff, leading-edge technology, and unwavering focus on the patient, allows MIT to consistently deliver the 'highest definition' care.
Many of you may not be familiar with the term Diagnostic Radiology.  Until recently, a diagnostic radiologist was mainly known in hospital circles as the physicians' physician.  In other words, the specialist other doctors call upon to help determine what is wrong with the patient.  How does this occur?  We interpret MRI, CT, Ultrasound, X-ray and other medical images, review clinical and laboratory data and interview patients to determine what symptoms they are experiencing, so that the pieces of the puzzle can be put together in context, establishing the proper diagnosis and allowing for development of an appropriate treatment plan.
Oftentimes, treatment can also be provided by Interventional Radiologists, performing minor procedures utilizing imaging guidance, or the assistance of a real-time X-ray machine, called a C-Arm, or an MRI, CT or Ultrasound. This is the beauty of my profession. I can diagnose and treat as well!  My subspecialty is vascular and interventional radiology. What does all this mean?  First I am a diagnostic radiologist. I attended College, and then medical school for 4 years, and completed a 4-year residency in diagnostic radiology to learn all about disease processes in the body and how they can be visualized in the images produced by various machines.  I need to know how they correlate with symptoms and health history to create a story. Furthermore, after a year of training in surgery and a year of fellowship in vascular and interventional radiology, I earned the title of Interventional radiologist and am board certified in both specialties. Few people have heard of this subspecialty because we are typically found in hospitals, working "behind the scenes" using fine needles and guidewires with the guidance of imaging equipment to perform cutting edge procedures which were once open surgeries requiring extensive recoveries. Interventional radiologists pioneered many of the procedures you are familiar with today, such as vein ablation, angioplasty and stenting, and biopsies of organs deep inside the body, just to name a few. If you research Interventional radiology in Wiki-pedia, you will be astonished by the devices, procedures and technology this specialty has developed in the last 50 years, truly revolutionizing medicine.
Interventional Radiologists pioneered endovascular surgery, which has become the alternative to open vascular procedures, using guidewires and real-time image guidance to achieve excellent outcomes with fewer complications and shorter recovery times.  Oncologists refer patients for biopsies, port placements, drainages of abnormal fluid collections and for interventional therapies known as thermal ablation to treat a variety of primary and metastatic tumors.  Neurologists use Interventional Radiology for the treatment of stroke, carotid artery stenosis, spine fractures and to obtain spinal fluid for testing. OB/GYNs send women for treatment of uterine fibroids, pelvic congestion syndrome, and procedures such as hysterosalpingograms and fallopian tube recanalization to evaluate and treat infertility. Nephrologists use interventional radiologists to treat renal artery stenosis, place dialysis catheters and nephrostomy tubes and to keep dialysis fistulas and grafts functioning. These are just a few ways in which an interventional radiologist can offer patients non-surgical treatment options.  As the specialty continues to evolve, modern Interventionalists are now able to provide direct patient care by performing in-office procedures that were once only available in a hospital setting.
At MIT, not only do we perform diagnostic imaging, but we are uniquely set up to also perform a multitude of in-office interventional procedures. These procedures are performed by expert hands, and with the safest imaging equipment, utilizing extremely minimal or no radiation while communicating with you and your other doctors. Our down to earth team is devoted to your physical and emotional well-being and will take the time to explain every test, process, and option, so you'll know that you are among trusted, experienced, professionals who genuinely care about you. We welcome any partners, family or friends you wish to include in your healthcare decision making if it helps you feel more comfortable and safe.
MIT opened its doors in 2013, and is one of the few independently owned (not owned by a hospital) Interventional Radiology centers in the country to offer such procedures outside of a hospital.  Advantages include avoiding the risk of hospital acquired infection by drug resistant organisms – a huge plus for immune compromised patients – as well as time-efficient scheduling and delivery of services, at considerable cost savings.  Furthermore, all our physicians are American trained and Board Certified.
Our center is certified by the Florida Department of Health Board of Surgery, and Accredited by the American College of Radiology. Our latest achievement, after just 3 years in service, is to have been selected to be as a training center for Interventional Radiology Fellows from Shands University of Florida Medical Center.
MIT
352-261-5502  |  mitflorida.com
facebook.com/mitflorida
The Summit Medical Park
769 Co Rd 466, Lady Lake, FL 32159