American House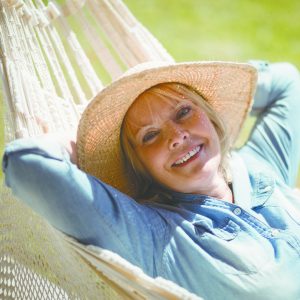 There are a number of different types of skin cancer, however, melanoma is the most harmful of them all.  Every hour a person dies of melanoma; this year alone, over 130, 000 new cases will be diagnosed. Preventative measures and early detection are key. On average, skin cancer screenings take about fifteen minutes.  These few minutes of your time could potentially save your life.
Along with melanoma, your dermatologist can detect and diagnose a number of other  disorders. A thorough skin cancer screening and examination is able to diagnose up to 3,000 different skin conditions.  Screening should be scheduled annually. However, some types of skin cancer grow rapidly. If you notice new lesions, bumps,  or moles, schedule a visit with a dermatologist immediately.
Visual changes should never be ignored. Moles or freckles that have changed in  color (halo effect), border irregularity with a diameter greater than six mm, any asymmetry, and evolving or ongoing changes, are all signs that require attention.
Because early detection aids in successful treatment, continual emphasis on the importance of regular skin screenings are critical to your health. Preventative measures, like limiting skin exposure to the sun and applying sun screen while outdoors  continue to be effective strategies for maintaining healthy skin.
Wearing protective clothing, like light-weight, long-sleeved shirts and broad-rim hats are great ways  to protect your skin from damaging rays that cause skin cancer. When you are out enjoying the sun, apply a broad-spectrum sunscreen, which protects against UVA & UVB rays. It's also important to reapply sunscreen at least every 30 minutes, depending on formula strength.  Avoiding the sun between 10:00 a.m. and 3:00 p.m., peak times, decreases the risk of over-exposure and skin cancer.
American House Senior Living Communities invites experts over for informative presentations, year-
round, to discuss healthy living, providing tips and preventative screenings to help our residents enjoy an active, healthy lifestyle.
At American House, we've dedicated nearly 40 years to enriching the lives of those we serve. We provide the peace of mind, privacy, services and amenities you want and need.  Our communities offer Independent Living, Assisted Living and Memory Care services so you can enjoy access to quality housing, exceptional services, and the freedom to choose.  Come experience it all for yourself. Let us show you why so many seniors call American House home!
To find out more, please call them today at (352) 502-4662
American House
352-502-4662
AmericanHouse.com
7676 Rio Grande Blvd
Wildwood, FL 34785