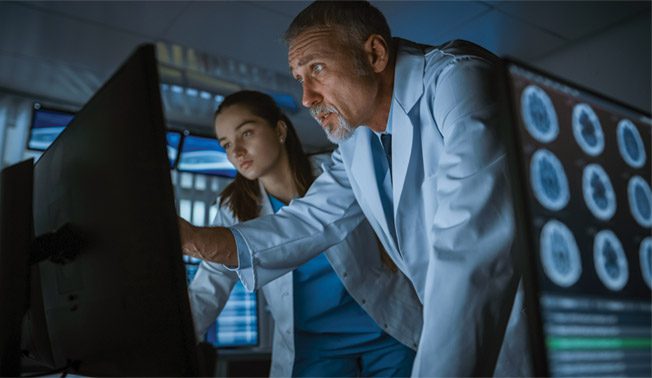 The American Society of Clinical Oncology (ASCO) recently published Clinical Cancer Advances 2019: ASCO's Annual Report on Progress Against Cancer. The report highlights the most important clinical research advances over the past year and makes recommendations for areas of focused research in the future.
Advances Continue in Immunotherapy Research
As you might expect, immunotherapy continues to be a leading area for cancer research. There have been new combinations of immunotherapy drugs this year that are addressing more cancer types than previously had been studied. There are several different types of immunotherapy treatment; however, all of these therapies use the body's own immune system to attack cancer cells. Specifically, new drugs tested in clinical trials have shown better survival rates in renal cell (kidney) cancers and squamous cell cancer of the skin.
Progress Against Rare Cancers
One of the most important advances cited in the report is the progress made in treating rare cancers, which account for approximately 20 percent of all cancers diagnosed each year in the United States. As stated in the ASCO report, "Progress has historically lagged behind the achievements made in more common cancers," because it often takes longer to recruit significant numbers of people with a rare type of cancer who are willing to participate in a clinical trial. However, this year, five major studies are making progress against various types of rare cancers: • New combination of targeted therapies for a rare type of thyroid cancer produced responses in over two-thirds of patients. • Treatment was developed for a rare type of sarcoma, a cancer that starts in the bones or soft connective tissue. • New method of targeted radiation treatment was developed for patients with an advanced type of midgut neuroendocrine tumor. • Standard treatment for HER2-positive breast cancer was shown to significantly slow progress of a type of HER2-positive uterine cancer. • First promising therapy was developed for a rare cancer of the joints.
Advances in Cancer Diagnostics
One of the most significant achievements in the past twelve months was the result of a long-term study that demonstrated that some women with early-stage breast cancer can safely forego chemotherapy, sparing them the often-difficult side effects of treatment. The TAILORx study, which opened in 2006, confirmed that as many as 70 percent of women with hormone receptor-positive, node-negative breast cancer did not need to have chemotherapy, based on the results from a 21-gene assay. The study, which used a molecular test to assess the expression of 21 genes associated with breast cancer recurrence, provided evidence that there was no additional benefit from chemotherapy for 70 percent of women with this most common type of breast cancer. Florida Cancer Specialists (FCS) is a strategic partner of Sarah Cannon Research Institute, one of the leading clinical trial organizations in the world. The clinical research program at FCS encompasses Phase I, Phase II and Phase III trials for a wide range of cancer types. Over the past four years, the majority of new cancer treatments approved for use in the U.S. were first studied in clinical trials with FCS participation, prior to approval. To learn more, visit
FLCancer.com
. World-Class Cancer Treatment Close to Home Florida Cancer Specialists & Research Institute (FCS) has put together a network of expert, board-certified physicians who bring world‐class cancer treatments to local communities, both large and small, across the state. With nearly 100 locations, FCS is the largest independent oncology/hematology group in the United States. This status puts the practice on the leading edge of clinical trial research and gives FCS physicians access to the newest, most innovative treatments. Florida Cancer Specialists treats patients with all types of cancer, and offers a variety of services, such as an in-house specialty pharmacy, an in-house pathology lab and financial counselors at every location, that deliver the most advanced and personalized care in your local community.
Florida Cancer Specialists
For more information, visit
FLCancer.com
Hudson
7651 Medical Drive Hudson, FL 34667
Hudson North
14100 Fivay Road, Suite 380 Hudson, FL 34667
New Port Richey
8763 River Crossing Blvd. New Port Richey, FL 34655
New Port Richey West
5802 State Road 54 New Port Richey, FL 34652
Zephyrhills
38010 Medical Center Ave Zephyrhills, FL 33540