Submitted by Hospice of Marion County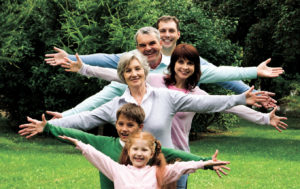 It seems way too soon… until it's too late.
Think of the many things we put off every day, most of them tasks we'd rather not do. Procrastination is all too easy, especially when it comes to talking about something as unpleasant as the end of life. It's one of those topics we assume is best swept under the rug until another time.
The truth is, the time to talk about it is sooner rather than later. Just as preparing a will is optimal when we are of sound mind and body, so is preparing for future healthcare needs. Having to make decisions for others is decidedly complicated, especially when that person – someone beloved – can no longer speak for themselves. That's why the time to consider writing out your final wishes should be done now.
Free advance directives are available on the HMC website all year long.
An advance directive can be as simple as a two-page Living Will or as lengthy as the Five Wishes, a detailed-yet-user-friendly booklet. In Florida, an advance directive requires neither an attorney nor a notary—just the writer's signature and that of two witnesses. Despite the simplicity of these documents, only about 25% of all Americans have completed one.
Regardless of age or health status, we owe it to those we love to discuss our wishes and follow through with a written advance directive, which is revocable at any time. Advance directives are recognized by hospitals and the courts, but they must be in the hands of your physician and easily accessible to family members. The worst place to keep it is in the bank safety deposit box; keep it instead in a top drawer where everyone knows its location. With so many things in life today out of our hands, take comfort in the fact that we can control something so important for those who are dear to us. Visit our website to learn more or call (352) 873-7456 if you need assistance.
Hospice of Marion County
3231 SW 34th Ave, Ocala, FL 34474