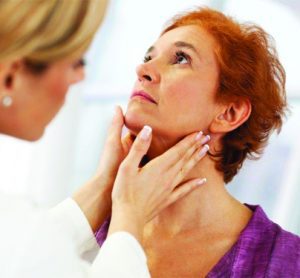 April is the national awareness month for Oral Cavity and Oropharyngeal (Head and Neck) Cancers. While not as common as some other types of malignancies, these cancers can often be discovered during routine screening exams by a dentist, medical doctor, dental hygienist, or even by self-exam.
According to the American Cancer Society, some of the early warning signs and symptoms can include:
• A sore in the mouth that does not heal (most common symptom)
• Pain in the mouth that doesn't go away (also very common)
• A lump or thickening in the cheek
• A white or red patch on the gums, tongue, tonsil, or lining of the mouth
• A sore throat or a feeling that something is caught in the throat that doesn't go away
• Trouble chewing or swallowing
• Trouble moving the jaw or tongue
• Numbness of the tongue or other area of the mouth
• Swelling of the jaw that causes dentures to fit poorly or become uncomfortable
• Loosening of the teeth or pain around the teeth or jaw
• Voice changes
• A lump or mass in the neck
• Weight loss
• Constant bad breath
Of course, many of these symptoms can also indicate conditions other than cancer; that is why it is so important to get regular dental and physical checkups.  See your dentist or medical doctor right away if any of these symptoms lasts for more than two weeks.
The average age for oral or head and neck cancers is around 60; however, about 25% of these cancers occur in people 55 and younger, although rarely in children. About 49,600 people in the United States will be diagnosed with some type of oral/head and neck cancer in 2017, with the incidence in men almost double that in women.  The most common type of head and neck cancer is squamous cell carcinoma, which starts in the cells that line all parts of the nose, mouth and throat. If detected early, before it has spread (metastasized), the outcomes for patients can be very good. Over the past thirty years, death rates from these types of cancers have been decreasing.
What Causes Oral Cancer?  
All cancers are caused by genetic changes in the DNA (deoxyribonucleic acid) inside our cells.  DNA is the chemical in our cells that contains the genetic information needed for many factors, including how cells function.  Just as every human being has unique DNA, or a distinctive genetic code, so does every malignant tumor. Cancer actually develops due to a genetic mutation, or damage to the DNA in our cells.
One of the factors that can increase your risk of mouth cancer is tobacco usage of any kind; this includes cigarettes, cigars, pipes, chewing tobacco and snuff, among others. Heavy alcohol use and excessive sun exposure to your lips can also increase your risk.  In recent years, there has also been a rise in cases of oropharyngeal cancer linked to infection with human papilloma virus (HPV) in Caucasian men and women.
World-Class Cancer Treatment Close to Home
Florida Cancer Specialists & Research Institute (FCS) has put together a network of expert, board-certified physicians who bring world‐class cancer treatments to local communities, both large and small, across the state. With nearly 100 locations, FCS is the largest independent oncology/ hematology group in the United States. That status puts the practice on the leading edge of clinical trial research and gives FCS physicians access to the newest, most innovative treatments.
Clinical Trials Lead to Tomorrow's Treatments and Cures
Through a strategic partnership with Sarah Cannon, one of the world's leading clinical trial organizations, FCS offers more access to national clinical trials than any other oncology practice in Florida. In 2016, 84% of all new cancer drugs were studied in clinical trials with FCS participation, prior to approval.
Florida Cancer Specialists treats patients with all types of cancer, and offers a number of services, such as an in-house specialty pharmacy, an in-house pathology lab and financial counselors at every location, that deliver the most advanced and personalized care in your local community.
Clermont South
1920 Don Wickham Way,
Suite 100
Clermont, FL 34711-1977
Leesburg
110 North Boulevard East
Leesburg, FL 34748
Leesburg North
9832 US Hwy 441, Suite 101
Leesburg, FL 34788-3984
Leesburg South
601 E Dixie Ave, Suite 1001
Leesburg, FL 34748
Leesburg West
1600 West Main Street
Leesburg, FL 34748-2811
Tavares
4100 Waterman Way
Tavares, FL 32778
Villages Buenos Aires
1503 Buenos Aires Blvd,
Bldg 140
The Villages, FL 32162
Villages Cancer Center
1400 N US Highway 441,
Suite 540
The Villages, FL 32159
Villages North
1400 N US Highway 441,
Suite 924
Lady Lake, FL 32159-6812
For more information, visit
FLCancer.com