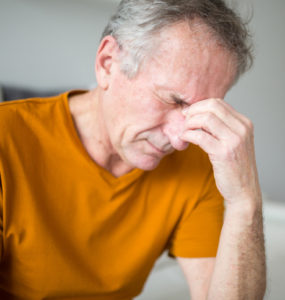 Pain is the first and foremost symptom of all ailments and it completely overwhelms life and makes basic daily living extremely difficult let alone pursuit of pleasure, quality family time or being productive at work
When pain becomes chronic, agonizing and debilitating it becomes a full day of work in itself. It steals, your pleasure, your family, your life and finally yourself from you. It can cause individuals to lose out on all the important events, on their morning, their evening, days, weeks, months and years of life.
The statistics are overwhelming. Three out of every ten Americans are suffering from chronic pain, thus millions of individuals suffer from chronic pain. Since pain and it's management is still an enigma and seeking relief from it a taboo, most individuals suffering from chronic pain fail to get diagnosed, managed, and relief. Physicians trained in the field of pain management are few and far between. The field is flooded with unskilled and inexperienced medical care individuals.
Dr. Khan, a local physician in practice in Lakeland for the last twenty-two years specializes in pain management and has established an expertise in diagnosing, managing, and relieving pain.
Common Pain Issues diagnosed & treated
Low Back Pain & Sciatica
Neck And Shoulder Pain
Headache
Peripheral Laminectomy Syndrome
Disc Herniation
Myofascial Pain Syndrome
Cancer Pain
Complex Regional Pain Syndrome(RSD)
Shingles & Post-Herpetic Neuralgia
Work-Related Injuries
Poor Blood Flow Related Pain
Spinal Stenosis
Stroke Related Pain
Neuralgia
Arm And Leg Pain
Pain Treatments Offered
Epidural Injections
Facet Injections
Nerve Sleeve Injections
Discograms
Percutaneous Disc Decompression
Spinal Cord Stimulation
Radio Frequency Neuroablation
Pharmacological Evaluation & Therapy
Neuropathic Pain Medications
Opiate "Pain Killers" (selected patients)
Anti-inflammatory drugs
Intrathecal Pump
Dr. Khan is an Anesthesiologist specializing in pain management. He established his interventional practice in the Lakeland area in 1997.
Dr. Khan completed his surgical training at the Medical College of Ohio, Surgical & Anesthesiology at Stonybrook New York, Acute & Chronic Interventional Pain Management Fellowship at New York Medical College, and Critical Care Fellowship at USF.
He is Board Certified in Anesthesia, Critical Care, and Pain Management.
During the last 15 years he has personally seen over 100,000 patients and performed over 50,000 different Interventional Pain procedures without complication and with good outcomes.
Please call (863) 682 – PAIN to schedule your appointment today! (863-682-7246)