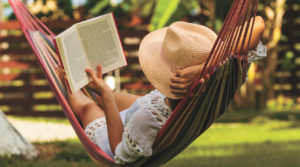 If you have bouts of anxiety, stress, fear and nervousness, you're not alone. Stress and anxiety are a normal part of life and usually short-lived, but for 40 million Americans, it's a daily battle. Whether it's anxiety due to biological, psychosocial, or post-traumatic stress disorder (PTSD), the treatment options usually include behavioral therapy, counseling, and various prescription medications that block or dull different areas of the brain.
The typical treatment options for anxiety, stress and depression are medications and counseling therapy. Some of the most common drug classes prescribed are selective serotonin reuptake inhibitors, serotonin-norepinephrine reuptake inhibitors, tricyclic antidepressants, and monoamine oxidase inhibitors. Widely known drugs, like Prozac, Zoloft, and Cymbalta effect how neurotransmitters affect the mood by lessening anxiety levels and creating a more serene outlook on life.
Medications are not always the best choice for all individuals and many people pair alternative methods with anti-anxiety drugs or alone to help stave off stressful episodes.
Take Time for Yourself
It might be difficult, but carving out time to relax, take a bath, take a walk or simply shut yourself in the a separate room for 10 minutes to do deep breathing exercises can reduce anxiety significantly and over time, you will most likely notice that these personal care methods will help you to become calmer throughout the day.
Get Moving
Talk with your physician about the right exercise plan for you. Most people can benefit from taking a brisk 30-minute walk or a 30-minute swim. Exercise increases circulation, reduces stress, it also improves nutrient and oxygen rich blood flow, and helps you build strength and to lose weight. If you can work out harder, it's extremely beneficial to get your heart rate up daily with cardiovascular exercise.
Meditation
Yoga helps to improve flexibility, blood flow, muscle strength, posture, immune function, bone health, decreases depressive episodes, and can regulate blood pressure. Meditation also reduces stress, reduces anxiety, promotes emotional wellbeing, can help fight addictions, can generate health and improve immune function, it can stave off memory disorders and increase neuronal plasticity.
In order to overcome stress and pain, we need a well-rounded treatment protocol that incorporates, medication (if necessary), stress management, nutrition, exercise, meditation, hormone balancing and other therapies that can help to stabilize our systems.
Quick Care Urgent Care offers more than just urgent care services, and they are preparing to add much more to their already vast list of therapies and services for the Ocala community!
Quick Care Med Urgent Care
If your health needs are not emergent like a heart condition or other impending life-saving issues, the benefit of urgent care in comparison are numerous. To name a few, the wait time will be much shorter. For the most part, urgent care can see their patients within an hour. The cost is also much less with urgent care than it is with emergency room treatment. Quick Care Med urgent care provides you with the proper paperwork to follow up with your primary care physician or specialist, as urgent care takes initiatives to keep the line of communication open to make certain that your treatment is a top priority.
There are numerous reasons people go to urgent care, from sore throats, skin infections, school sports physicals, vaccinations, colds and flu, sprains, heat exhaustion, animal bites, dehydration, broken bones and much more. Before you go to the ER, consider if you could instead be treated at urgent care because of the numerous benefits to you and your loved ones.
Quick Care Med Walk-In Clinic & Urgent Care is a comprehensive urgent care clinic with multiple specialties to serve you. Quick Care Med has locations in Marion (Dunnellon and Ocala), Citrus (Crystal River, Inverness, Beverly Hills, and Homosassa), Levy (Williston & Chiefland), & Alachua (Newberry) counties that provides immediate walk-in treatment to pediatric and adult patients for illnesses and injuries, wellness exams, and employer health services.
At Quick Care Med, they understand that illness and injuries can happen outside of the normal 9 to 5. That's why they provide Fast, Easy, and Affordable® urgent care with the convenience of extended hours, including weekends and holidays!
From the lab testing, treating the common cold to broken bones, Quick Care Med Walk-in and Urgent Care revolves around getting you back to feeling your best!
3 Locations in Ocala
3415 E. Silver Springs Blvd, Ocala, FL 34470
(On Silver Springs Blvd. across from Publix)
8119 SW State Rd 200, Ocala, FL 3448
(Just past Walgreens)
6341 N US 441, Ocala, FL 34475
(Across from John Deer)
Chiefland
2205 N Young Blvd, Chiefland, FL 32626
Quick Care Med
Walk-In Clinic & Urgent Care
844-797-8425
www.quickcaremed.com