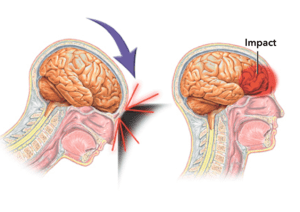 Traumatic brain injury (TBI), also known as concussion, is a serious disorder that can have long term repercussions. This injury can be caused by "whiplash", or a bump or blow to the head, that disrupts the normal functioning of the brain. Car accidents are the leading cause of TBI. Symptoms can include significant changes in memory and attention, dizziness, headaches, nausea with or without vomiting, sensitivity to light and/or sound, changes in emotional status (example: increased irritability, sadness, or anxiety) and altered sleep habits.
It is very important to be evaluated by a qualified medical provider as soon as possible, in order to begin appropriate evaluation and treatment. At Medig, they have treated over 13,000 patients with car accident injuries in north central Florida in the last almost 18 years.
We recently caught up with Sarah Janning, one of the Physical Therapists at Medig.
" I joined the Medig team after graduating with a doctorate of Physical Therapy from the University of Saint Augustine for Health Sciences. Although she treats all car accident related injuries, she has developed a special interest in TBI injuries. This led her to receive her certification for Vestibular Rehabilitation from the American Institute of Balance in 2018. In 2020, she received a certification from Complete Concussion Management. Sarah and the PT team use a patient-centered approach to TBI management and are passionate about guiding their patients through the stages of healing. This includes helping patients work through their initial frustration and fear of their brain not functioning the way they are used it doing so."
"For TBI we offer a comprehensive protocol that thoroughly evaluates brain cognition, balance, vestibular, and eye function. By doing so, we are able to allow the brain to be aware of which particular system isn't working and help the brain "reboot" that area to improve healing". Brain MRI's with specific TBI software may be needed to further investigate more complex TBI injuries."
"We continually adapt our protocols and treatment methods to accommodate the specific needs of each patient."
Medig-Leaders in Car Accident Care
At Medig you receive care from a compassionate and experienced medical and physical therapy team that specializes in all car accident injuries (including TBI). They will provide you with a clear, customized plan to get you on your road to recovery.
If you are a new patient please text or call Medig at 352-374-2818