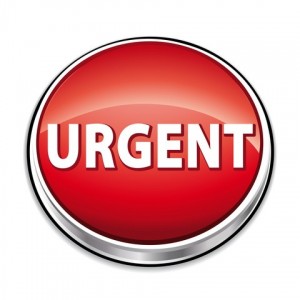 They are the "after hours" of health care – the weekends and evenings when your regular doctor's office is closed and a trip to the emergency room isn't necessary. Perhaps you suffered a minor cut or injury from a fall and you don't want to wait all night or all weekend without medical attention. The most common illness especially during the COLD season is Sinus Pressure, Congestion and Post Nasal Drip (PND). The question is: do you wait until your symptoms could potentially get worse? No, says William Goellner, M.D., medical director of 441 Urgent Care Center. Physician Assistant, Adam Santos, add: "It is better to prepare and prevent than to repair and repent." It is 441 UCC goal to keep patients out of the Hospital. Early detention of Upper Respiratory Infection (URI) can prevent an elderly patient from going to acute bronchitis to pneumonia. "For most non-emergency medical ailments, 441 UCC is a convenient and cost-effective alternative to emergency room care," Adam Santos explains.
441 Urgent Care Center open its door in June 1, 2009 at Summerfield Location. The original idea was to provide excellent care to local retiring communities mainly Spruce Creek South, Spruce Creek North at Del Webb and Stone Crest. In response to Villages resident, we extended our services to The Villages in March 2011 by opening our Buffalo Ridge Location on CR – 466. With the exponential growth in The Villages and the increase need for more urgent cares, our third location was open in March 2013 at Lake Sumter Landing. "We are excited about having three locations to meet the urgent care needs of our patient," PA
Santos says. "The three locations are open late because we realize not everyone can fit healthcare needs into an 8a.m. To 5p.m.. Monday through Friday schedule. We want people to know we are there for them so they can receive passionate, quality healthcare whenever they need it. They really like our services because they see results quicker and do not have to go through bureaucratic layers to accomplish their goals."
In addition to urgent care, all three locations offer travel medicine, shingles vaccine, allergy testing, laboratory testing, school and sports physical, pre-employment exams, and DOT physicals Because their genuine care for their patients, they even have a shuttle service offered to residents who live within 20 miles of each facility. For a small nominal fee of $10, a 441 van picks up patients and returns them to their home. The van will also transport patient from and to their doctors appointments. This service has been greatly appreciated by our communities.
The 441 Urgent Care team prides itself on offering affordable, fast and friendly services. They have vast medical expertise and years of experience. By combining their medical experiences they have more than 50 years in the field of caring for local communities. Their diagnosis are fast and accurate so that they can get you on the road to recovery. Follow up also is an integral part of their care. Every patient are encouraged to follow up with their primary care provider or they have the option to return to 441 at any time.
URGENT CARE'S MANY BENEFITS OVER EMERGENCY ROOM
441 Urgent Care Centers offer a number of benefits, according to Adam Santos, P-C, before you head to the ER, you need to consider several things:
. First, urgent care offer better value because patients receive the same quality of care at a more affordable cost and friendly staff members are there to greet them and answer they questions. The majority of insurance companies have lower co-pays for urgent care than they do for the emergency room. In addition, when you go to the ER, you will pay additional facility fees and doctors' fees. Patients who go to 441 Urgent Care receive only one bill, that is it. Simple and easy.
. Second, Emergency rooms prioritize everyone who walks in with a triage process. This results in someone with a nonlife-threatening illness spending hours in the waiting room with other sick and contagious patients before they ever see a physician or mid-level provider. At 441 Urgent Care, the door-to-door time is less than one hour.
. Another advantage that 441 Urgent Care provides is prompt follow-up care. If you go to the ER, you are told to follow up with your primary care physician, this process may take weeks. Instead at 441 Urgent Care is open seven days a week, 365 days a year; you can simply walk back in for your follow up appointment or if your condition worsens, providing you the adequate follow up you deserve. For example: Patients that comes in with dehydration, they can be brought back in have IV fluid hydration or serial antibiotic shots. No appointment necessary. This is truly concierge medicine.
A TEAM EFFORT
The physicians at 441 Urgent Care are board certified in both emergency medicine and family practice. In addition, their Physician Assistants (PA) and Nurse practitioners (ARNP) are also board certified and experienced in multiple specialties including: emergency medicine, internal medicine, pediatrics, surgery, oncology, occupational medicine and family practice. In alliance with The Villages Regional Hospital and Lake Medical Imaging (LMI) 441 Urgent Care utilized laboratory and imaging services to allow the physicians and mid-level providers to treat higher and acute problems. We plan to complement the emergency department by providing healthcare to patients who may be too acutely ill for a primary care office, but not critical enough to warrant an emergency department visit. And the extended hours of operation allows them to provide services after hours, weekends and holidays.
Our medical director Dr. William E. Goellner is a graduate of Duke University Medical School and is board certified in emergency medicine and tropical medicine. He completed his residency training in general surgery in Dallas, Texas and Jackson Memorial in Miami, Florida. 441 Urgent care is primarily staffed by board-certified emergency medicine physicians, Dr. William Goellner and Dr. Mark Sbarro. Together our physicians have over 50 years of emergency and urgent care experience. To complement our physicians we also are blessed with experienced physician assistants (PA) and nurse practitioners (ARNP)
SIMPLY THE BEST
The after hours team is here to care for your immediate and urgent care needs. "There was a big need for an urgent care center because people were typically going to emergency rooms and discovering that the wait time is long, tedious, and stressful." PA, Adam Santos says. "They are greatful we are here and truly appreciate that we can see them anytime, day or night, weekend or holiday." "The emergency room is an over-utilized, expensive and stressful place to seek healthcare for those who do not have a true emergency," PA, Adam Santos states. "We believe urgent are is a solution for this complex healthcare system and bridges the gap between primary physicians and emergency rooms." One local physician, Dr. Hammersfahr, a neurologist agrees when he stated that "When I need results fast for my patients and my family, I send them to 441 Urgent Care." After all, your health is important and you deserve the best care possible, regardless of whether you are facing an unexpected illness or emergency.
When you come to 441 Urgent Care Centers you experience the best of all medical worlds: you are treated with respect and compassion by our friendly staff members. "It is my personal and professional opinion that patients should consider urgent care before going to the emergency room," says PA Santos.
MISSION STATEMENT
It is our mission statement to provide the highest level of healthcare by utilizing medical experience and technology equivalent to what one would find in an emergency department.
MOTTO
Hard work pays off and honesty will prevail
441 URGENT CARE GOALS
. We will take care of our patients in a timely fashion
. We will explain the patient's condition in layman's term, so that they will fully understand their diagnosis and treatment plan
. We will allow ample time to answer any patient's questions regarding treatment
. We will assure that their care is continued by their primary care provider (PCP) or referral source, or a combination of both
. We will assure that every patient that leaves 441 Urgent Care will know that someone has cared about his or hers health and well-being in a holistic way.