Uzoma Nwaubani, MD, FACOG, FFPMRS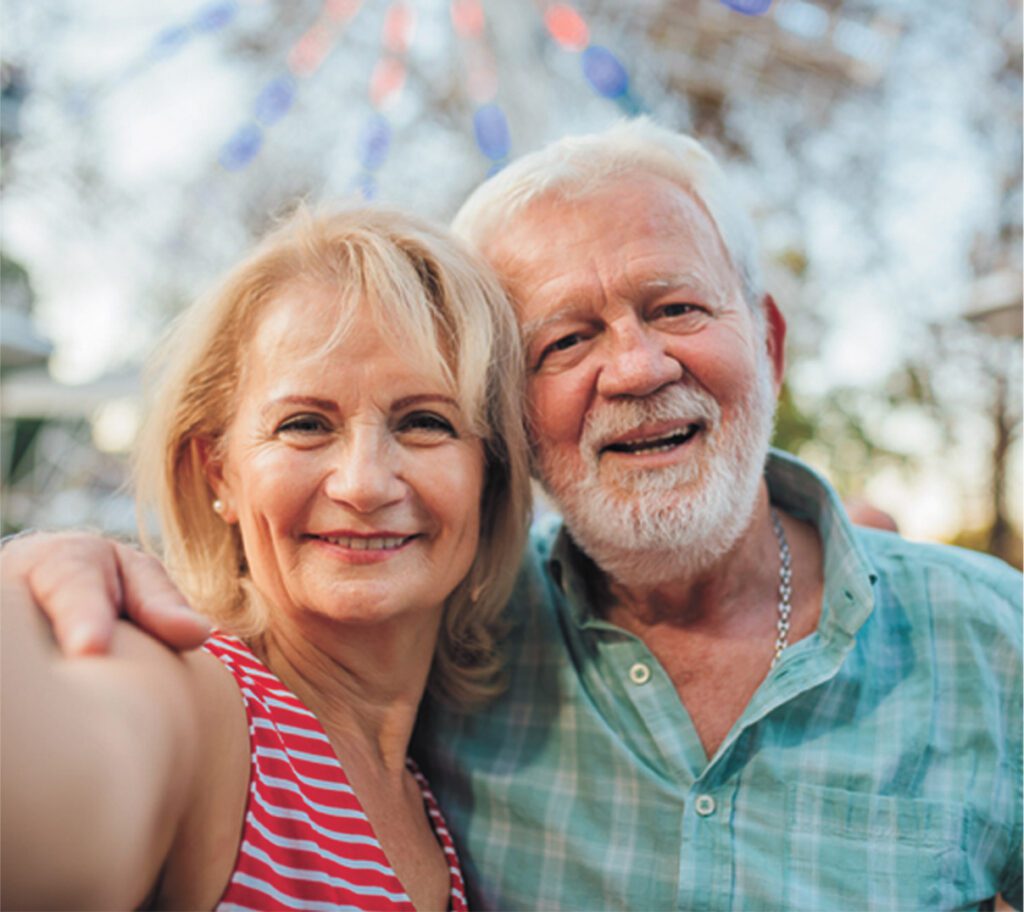 Breast cancer survivors almost always suffer from prolonged side effects of estrogen deprivation, especially with vaginal dryness and consequently, decreased libido. Estrogen treatment is contraindicated in them. There is now a novel new therapy for both their pain with intercourses due to vaginal dryness.
Vaginal & Vulvar Atrophy
Due to the limited estrogen supply, the walls of the vagina start to thin out and degenerate, causing dryness, burning and inflammation. This mucosal impairment can make intercourse very painful and can cause urinary disorders that interfere with daily activities, such as walking, sitting, standing, and exercising. Due to the extreme pain and discomfort that it can cause, vaginal atrophy is a major lifestyle disruption for many women.
There are many options for women to try and relieve their symptoms like creams, medications, and surgery, but they all pale in comparison to an innovative procedure that has no side effects, no cutting, no downtime, and only takes a few minutes to perform in the convenience of your physician's office.
MonaLisa Touch® fractional CO2 vulvovaginal Laser therapy is an FDA approved treatment for this problem that doesn't involve the use of hormones. It grants all women dealing with this common post-menopausal problem complete symptom resolution, revascularization, and better epithelization of the vagina and thus revitalization of their intimate lives and a completely new lease on life.
An advanced technology called the MonaLisa Touch®. It is a groundbreaking laser therapy for the vagina and vulva. There are no medications, no surgery and no lengthy healing times with this procedure. It's similar to having a basic Pap smear examination done. The laser does not burn or cause any pain. You will only feel tiny vibrating sensations from the machine, and the best part is that the entire procedure is accomplished in an outpatient, office setting by your physician.
Additionally, VITALIA-A Radiofrequency vaginal and vulva treatment improves libido and sexual gratification in all women. For nonoperative revision of their breast surgery and other surgical scars.
Our non-ablative 1540 ICON Laser combined with PICOSURE has no competition.
The combined therapy is the best combination of noninvasive revitalization and resurfacing laser treatment for surgical scars. The Icon system offers industry-leading IPL and laser therapies, as well as Skintel(tm), the industry's only live melanin reader. These combined technologies can also help with pigmentation issues.
More information on MonaLisa Touch® Therapy, Vitalia RF vaginal therapy, ICON and PICOSURE laser resurfacing for scars can be obtained from the Cynosure website at https://www.cynosure.com.
Uzoma K. Nwaubani, MD
Dr. Nwaubani is dedicated to the most advanced technology and patient care; she has added the MonaLisa Touch® to her services because of its successful outcomes and the alternate option for women that are looking for minimally invasive same day procedures to treat their discomfort. In Her urogynecological practice, Dr. Nwaubani's mission is to provide her patients with the finest most thorough care possible with a warm, personal approach.
NUWA WORLD
Urogynecology & Medical Spa & Laser Center
Along with the highest quality urogynecological care, NUWA World offers exceptional skin tightening solutions like SmartLipo®, TempSure® and Icon®. These are popular with good reason; they can beautify your complexion in quick and convenient in-office treatments. At NUWA WORLD in Wildwood, Florida, the attentive aesthetic specialists provide facial and body laser treatments to address your cosmetic problems.
Dr. Nwaubani states, "The passion for the preservation of femininity and female sexuality has never been stronger than now, and as I look back to the last 18 years, I am both exhilarated and completely awed by the advances and strides the sub-specialty has made. I am really humbled to be a part of it all.
I treat all my patients the way I love to be treated, or, even more so, the way I'd love my mother or sister to be treated: like a woman, a very special woman. The impact I am able to make to enhance the quality of the lives of these women is PRICELESS."
For more information Urogynecological issues, or to treat yourself to the best in advanced modern cosmetic skin tightening and skin enhancement and call NUWA WORLD or schedule an appointment online.
Contact NUWA WORLD today to schedule your appointment.
NUWA WORLD
9580 N. US Highway 301
Wildwood, FL 34785
352-218-8643
WWW.NUWAWORLD.COM