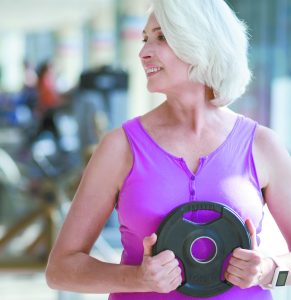 It's that time of year again.  We're all thinking about our New Year's resolutions and how we can lose weight, get fit, toned and feel better.  If you've failed and forfeited your resolutions in the past, have no fear—24/7 Fitness has a plan for you that you are sure to stick with on a regular basis.  Why?  Simply put, the convenience helps you to meet your goals.  Once you start seeing the results of your new exercise routine, you'll be more inclined to stick with the plan.
24/7 Fitness has 24-hour access, so you can literally go to the gym when it's most convenient for you.  You'll never have to worry about the gym being overcrowded, and 24/7 Fitness' staff takes great pride in helping you to stay inspired to get healthy and to keep moving.
Because they are dedicated to helping you be your healthiest, they offer a free insurance paid membership through Silver Sneakers, Optum & Silver & Fit.  Unlike other 24 hour gyms, 24/7 Fitness does not charge for a key or access fees.
With state-of-the-art equipment, machines and free classes, 24/7 Fitness has what you need to get in shape.  They also offer elite personal trainers to evaluate and tweak your workouts to get you the best outcome.
The Benefits of Exercise:
• Lose weight
• Tone & build muscles
• Improve Mental Clarity
• Improves Cardiovascular system
• Regulates blood pressure
• Increases oxygen uptake
• Improves circulation
• Energy Boost
• Sleep better
• Improves mood
• Lessens anxiety
• Social Aspect of working out with others
• Creates a healthy you
24/7 Fitness