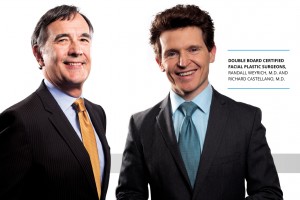 Would you like something to smile about in the New Year? Many resolutions get made, though only those paired with action will come true. In the spirit of making the most of our 2014, let's usher in the New Year with a resolution to invest in and rejuvenate ourselves! Is this the year that you will commit to looking and feeling your best?
You can start your year off right with ImageLift®! With so many surgical and nonsurgical treatment options, it's easier than ever to look your best. The signs of aging continue to become more apparent with each year that passes, and our appearance can betray how young we feel on the inside. Wish you could turn back the clock this New Year? Well, now you can. People are living longer, the likelihood that people will live to 100 is higher than it has ever been! Taking care of yourself is like a home improvement model, and we say that prevention is better than renovation to obtain the youthful look you want!
Using the latest proven technologies, such as our 1440 Laser Lyte Treatment, we specialize in any cosmetic treatment of the face, neck, and skin. The 1440 Laser Lyte Treatment of the neck and jawline is a highly effective treatment for the tightening and firming of the neck and jawline with no stitches or scalpels! This simple, but effective procedure can rejuvenate your appearance with little or no downtime. We offer a variety of services and procedures that are not offered in many cosmetic offices.
At ImageLift, we are a National Center of Excellence for our long-term fillers, training other doctors in the ImageLift techniques. The combined experience of two Double Board Certified Facial Plastic Surgeons, Dr. Rich Castellano and Dr. Randall Weyrich, is sought after across the country and internationally. They will absolutely provide you with a customized treatment plan that works for  you and your individual needs, right here in The Villages, no travel required! Want to learn more about this from the comfort of your home?
Be sure to request a download our new book FREE (digital or physical book) at giving@ImageLift.com and we will donate $1 to breast cancer research for every book request. Please provide name, contact information, and physical address to mail the book if you prefer the hard copy.
"Let us help you get that younger look back! Call now to learn what treatment is best for you at 855-968-8480 or visit our website at ImageLift.com"