The Importance of Memory Care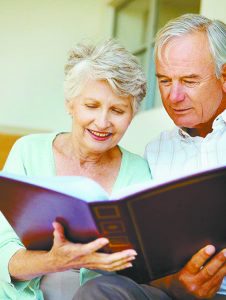 One of the greatest threats facing our population is the growing number of Alzheimer's and dementia cases per year.  In less than 30 years the number of people diagnosed with this neurodegenerative disease will have tripled.  Currently, over 5 million Americans have dementia, and by the year 2050, that number will have increased to 15 million.  Alzheimer's is one of the primary forms of the disease known as dementia and with this diagnosis comes forgetfulness, agitation, frustration, social withdraw, difficulty with daily tasks and a decreased quality of life.
Within the brain of a dementia patient, "tangles" develop and become detached damaging the communication process and memory. Excessive plaque build-up causes oxidative disruptions to the brain and exacerbates the tangles that are present. This plaque is known as atherosclerosis. Atherosclerosis can occur anywhere in the body, but once it ravages the brain, the patient will experience many symptoms of forgetfulness and changes in personality, especially in the short-term memory region of the brain.
Far too many patients with dementia or Alzheimer's develop a sense of insecurity and embarrassment from knowing that they have the disease. Even with its extreme commonality, the stereotypes are still, unfortunately, shadowing this diseases diagnosis. Not only is it challenging for the patient suffering from dementia, but it's also just as challenging and upsetting for the caregiver and for the loved ones that see the changes in the personality of their family member.
This progressive disease can be difficult to accept by the entire families support system. Understandably, many caregivers want to be there for their loved one unselfishly. They may feel a sense of obligation and pride in taking care of them. Although this is a loving idea, it can become quite difficult to continue trying to care for your loved one your own. Expert medical attention is the best alternative to provide a higher quality of life for the dementia patient.  That's where skillfully trained medical professionals can help. They can provide respite for the caregiver, allowing them time for themselves and dedicated care for the patient.
By knowing that their loved one is well cared for by professionals that completely understand the disease and the correct steps to support them, caregivers can take comfort in knowing that professionals are there to walk with them and to help them along this journey.
Osprey Lodge Assisted Living & Memory Care Center understands that the caregiver greatly benefits from support systems within the facility, so they have developed a program just for the caregivers.  The "Alzheimer's Family Support Group" meets the 2nd Tuesday of every month at 6pm.
Osprey Lodge offers Assisted Living and Memory Care to seniors who expect more from their senior living community. They understand that while the need for daily support and personal care is what brings new residents to the community, their desire to live a life of independence, activity, and fulfillment has not changed.
To meet the physical and emotional needs of residents, they deliver exceptional 24-hour care. Residents at Osprey Lodge experience the best of both worlds; quality support they need to thrive and countless opportunities to make each day meaningful.
Osprey Lodge is an upscale senior living facility, with amenities like restaurant-style dining, a full-
service salon, arts and crafts, and a putting green to name a few.  Osprey Lodge puts its resident's comfort and well-being in the forefront, and along with expert medical care, they have a state-of-the-art memory care facility.
Memory Care Features
• A unique, homelike setting with an outdoor courtyard
• 24-hour staffing & security
• Wireless pendant emergency response system available
• Three nutritious, chef-prepared meals served daily
• Snacks & beverages available throughout the day
• Monthly blood pressure & weight checks
• Interior & exterior maintenance
• Social, cultural, entertainment, educational & fitness programs
• Caregivers specifically trained in memory loss behaviors
• Monthly support groups for family members
• All utilities (except personal phone)
• Fun family gatherings
• Private & semi-private apartments
In addition to Osprey Lodge's amenities, memory care residents enjoy the comfort and privacy of their own studio apartments. Designed not only for comfort but to ease daily living tasks, their memory care apartments are rented on a month-to-month basis.
Ruth Cantillon, sales director of Osprey Lodge, is a certified support group leader with the Alzheimer's Family Organization of Florida and has experience developing activity programs that support memory and brain health.
For more information, please contact them today.
Osprey Lodge
1761 Nightingale Lane Tavares, FL 32778
877-635-7014
info@ospreylodgetavares.com