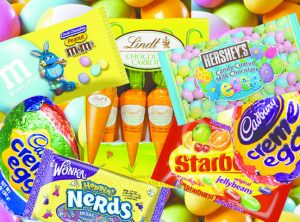 It's spring!  This time of year, we're more apt to indulge in foods that might not be the best for our teeth.  Our favorite Easter candies like taffy and suckers, can lead to some unsightly and often painful dental disorders.
What should you do if you break a tooth?  You should call the dentist!  However, if the dentist isn't in (middle of the night or weekend), you can find a few good products in the dental aisle of your pharmacy or grocery store.  These at-home treatments are obviously only meant to be temporary until you can get to the dentist's office for a thorough examination and a permanent procedure.
Ocala Dental is one of the most highly sought after dental office around.  Their ability to make your broken tooth look completely normal is a form of artwork that is often overlooked.  Whether you choose to have a bonded material or a full veneer or crown, Ocala Dental has state-of-the-art devices and techniques to make your teeth look and feel like nothing ever happened.
One prevalent cause of chipping or breaking teeth is due in large part to microleakage or tiny fractures that have derived over an extended period of time.  In these situations, you can easily fracture your tooth on something as soft as angel food cake or marshmallow peeps.
What is Microleakage?
Microleakage happens when the filling material begins to pull away from the tooth because the filling is disintegrating, or the tooth structure is breaking down.  The crumbling of fillings can happen with resin (tooth colored), but typically dental professionals see the vast majority of microleakage in amalgam restorations. Amalgam is the metallic or "silver" version of dental fillings, which are made up of silver, tin, mercury, and copper.  Characteristically, an amalgam restoration will last approximately 15 years depending on the size of the filling and the tooth's healthy structure.
The reason that microleakage is a huge concern is that it creates tiny spaces where bacteria can enter.  Once bacteria harbors its way into the tooth, it begins to eat its way through the enamel, spongy dentin, pulp, and eventually into the roots of the teeth.  If it is not taken care of promptly, it can lead to root canal abscesses, periodontal disease, and can cause your jawbone to become infected as well.  Your dentist can usually see extensive decay under the filling on x-rays.
Treatment for Microleakage & Fractures
The good news is that microleakage is usually very easy to repair.  Often only a small portion of the filling needs to be removed and replaced. However, if the situation is extensive, Ocala Dental may recommend an entirely new restorative treatment for you, whether that's a new filling, crown, inlay, onlay or implant depends on the depth of damage your tooth has incurred.
It's critical to get your teeth professionally cleaned two times per year, and having your dentist examine your teeth and x-rays to check for fractures and microleakage.  Ocala Dental takes the time to show their patients pictures from an intraoral camera, so that you can see the damaged area for yourself, and a treatment plan will be prepared for your specific needs.  The sooner you get any fractures or microleakage taken care of, the fewer chances you have of developing abscesses, periodontal disease, and bone infections.
Rest assured, if you have concerns about old fillings, chipped teeth, or just want to refresh your smile, look no further than the most innovative office in Ocala area—They invests in the most up-to-date techniques and devices to make your smile and your experience the best it can possibly be.
Ocala Dental provides the highest-quality services for restoring mouths that have been damaged by dental disease, injury and common problems that require cosmetic dentistry. Their primary goal for patients is to achieve and maintain optimum oral health through advances in techniques, technologies, and by keeping their scheduled dental exams.
What Makes Ocala Dental Different?
Ocala Dental Care is a restorative dentist office dedicated to offering exceptional care from dental basics to extensive procedures, all within a warm, inviting setting. They provide comprehensive restorative and general dentistry services to patients, including dental hygiene cleanings, root canals, endodontics, dental implants, dentures, crowns, and full mouth reconstruction.
For health concerns and aesthetics, their metal-free prosthetics made with advanced materials in their on-site lab, both restore functionality and complete your smile without unsightly metal.
Ocala dental has three master dentists on staff, dental implant specialists Dr. Manual DeLeon and Dr. K. Woo, along with a general and restorative dentist Dr. Jeffrey Metcalfe. With three dentists at your service, the can prioritize patient procedures and time management, paying special attention to your comfort and superiority of work.
They understand the financial elements that the patients have to decide upon and offer flexible payment plans to help them receive the quality dentistry they need. Members of the FDA and Central Florida District Dental Association, they have been serving patients for more than 30 years and look forward to serving all of your dental needs.
If you or someone you know is concerned about their oral health, or if you need a check-up, please contact Ocala Dental today.
Ocala Dental Care
2415 SW 27th Ave
Ocala, FL 34471
352-237-6196
www.OcalaDentalCare.com