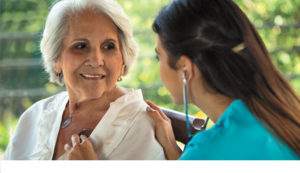 There are countless ongoing peer-reviewed studies on the medical outcomes of utilizing Cannabis as a drug therapy in patients that have cancer, multiple sclerosis, HIV/AIDS, cognitive damage, rheumatoid arthritis, PTSD, epilepsy, ALS, Crohn's, Parkinson's, Lupus, and many other disorders. CBD oil is also a viable alternative for many patients wanting the healing properties of cannabis and its potent antiviral and anti-inflammatory effects without the mind-altering psychoactive effects of cannabis with THC (tetrahydrocanna-binol). THC is the mind-altering, euphoric component of marijuana that gives you the "high" feeling.
The treatment for diseases like cancer, epilepsy and other chronic disorders require a higher dose of CBD oil in tincture form, and it's imperative to seek out products that are regulated and distributed by a reputable practitioner that is experienced with understanding a patient's disease or disorder. Center Pharmacy specializes in providing their patients with the highest-quality of CBD that is pharmaceutical grade, manufactured in the U.S.A., certified to prove potency; and it's also grown, packaged and distributed under the most comprehensive quality control. The brand is called Ananda Professional, which is a pharmaceutical grade line of full spectrum Hemp CBD that the company created specifically for doctors and pharmacists.
Recent studies have shown the following health benefits of CBD oil:
• Reduces anxiety
• Improves sleep
• Relieves pain
• Alleviates Seizures
• Controls & eases muscle spasm
• Anti-nausea
• Anti-psychotic
• Anti-tumor factors
• Brightens skin
• Cancer cell death
• Cancer cell growth inhibitor
• Fights viral infections
• Reduces beta-amyloid plaque
• Reduces cognitive impairment
• Reduces Seizures/anticonvulsant
• Reduces inflammation
• Relaxes organs and tissues
How Does CBD Work?
Our brain and nerve cells have cannabinoid receptors, so our bodies naturally react to cannabis (full spectrum hemp CBD/medical marijuana). The structure of cannabis interacts directly with our cells. Our natural endocannabinoid system works synergistically with CBD, creating a multitude of beneficial reactions in the body. The endocannabinoid cells have tiny receptors that take in chemicals and produce responses. This natural system in our bodies regulates things like mood, sleep, immunity, pleasure, memory and much more.
CBD or cannabinoids can treat many different forms of diseases and disorders with little THC. CBD is not the only cannabinoid found in cannabis; in fact, over 100 cannabinoids have been discovered so far. The full spectrum hemp contains CBD along with many other cannabinoids that have been used for centuries by many cultures for medicinal purposes. CBD oil is an excellent alternative for patients that would benefit from cannabinoids alone, while other more complex medical cases may require the additional advantages of THC combined with CBD in the marijuana plant.
Who can benefit from CBD?
Almost everyone can benefit from CBD. CBD is an all-natural product that helps maintain overall health. Research on the potential health benefits of CBD oil is ongoing, so new therapeutic uses for this natural remedy are still being discovered.
MMD Holistic Medicine & Wellness Center is a revolutionary leader in the production and distribution of industrial hemp oil. Their company searched far and wide to find only the absolute best, most potent, cleanest CBD on the market. Throughout an intense seven-year process they crossbred two strains of hemp known to be very high in CBD, and very low in THC.
Their products are the only available with a certifiable 0% THC content. THC is responsible for the psychotropic effects of recreationally smoked marijuana. Without it, you reap all the medicinal benefits of CBD, with none of the side effects. Their CBD is 100% organic, and incredibly rich in phytocannabinoid.
(352) 702-3444
mmdholisticmedicine.com
113 S HWY 441/27 Lady Lake, FL, 32159
New Location:
20372 E Pennsylvania Ave Suite B
Dunnellon, FL 34432