Governor Desantis signed a bill recently allowing the ban on smokable marijuana to finally be lifted in the state of Florida.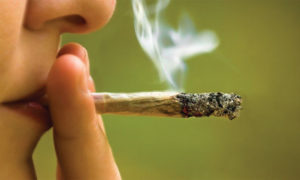 Certain dispensaries in the area are now legally able to give patients the green leafy flower that so many individuals have been waiting for.
What are the Benefits of Smokable Marijuana?
Both cannabis oil and smokable marijuana offer health benefits, and in many cases, they both treat or alleviate symptoms of the same disorder. But what about smokable marijuana specifically? What are the perks, and who do they help the most?
Having the full entourage effect of the whole plant-based form of medical marijuana is ideal for many patients with terminal illnesses like cancer, dementia, Parkinson's disease, epilepsy, PTSD, and chronic infections. The entourage effect is the plant's natural combination of CBD, THC and Terpenes.
Both using cannabis oil and smoking marijuana yield different medical benefits. Smoking cannabis has been useful in treating diseases like glaucoma and nausea. It can be used to alleviate chronic pain and may even help reduce the size or stop the growth of cancer, as well as stop the progression of Alzheimer's disease. Cannabis oil is also used to treat cancer and nausea, but it can also improve sleep, protect the skin, combat stress and anxiety and promote heart health. Both may be used to treat symptoms of post-traumatic stress disorder (PTSD), headaches and migraines. They may also be used to combat the symptoms of multiple sclerosis and premenstrual syndrome. Typically, the oil contains concentrated cannabinoid profiles for more potency, but many primarily include cannabidiol (CBD), which does not get people high. For this reason, some states allow children to take advantage of CBD oils for certain illnesses and conditions.
For children under the age of 18, they legally can obtain smokable medical marijuana if they have been diagnosed with a terminal illness that can benefit from the whole-plant form of the drug such as epilepsy. All patients wanting to obtain the whole flower must sign an informed consent that explains the negative health risk factors associated with smoking and inhaling cannabis.
Our brain and nerve cells have cannabinoid receptors, so our bodies naturally react to CBD and THC by merging directly with our cells. Our natural endocannabinoid system works synergistically with both CBD and THC, creating a multitude of beneficial reactions in the body, including unique healing abilities.
Other Forms of Medical Marijuana
Along with smokable cannabis, the highly regulated products are vaporized capsules, sublingual tablets, oils, tinctures or other means for the patient's convenience. There are different levels of medical marijuana, some with higher THC, some with very low THC depending on the disease being treated.
Florida Marijuana Law's Qualifying
Conditions Include
Currently, there are 12 medical conditions explicitly defined in the Florida medical marijuana initiative. However, the Florida marijuana law also states that any medical condition in which the medical marijuana doctor believes that the medical use of marijuana would likely outweigh the potential health risks for a patient may be used as criteria when certifying a patient for the Florida MM program.
Qualifying Conditions
• Cancer
• Epilepsy
• Glaucoma
• HIV
• AIDS
• Seizures
• Post-traumatic stress disorder (PTSD)
• Amyotrophic lateral sclerosis (ALS)
• Crohn's disease
• Parkinson's disease
• Multiple sclerosis (MS)
• Chronic nonmalignant pain caused by a qualifying medical condition or that originates from a quali-fying medical condition and persists beyond the usual course of that qualifying medical condition
• Patients can be considered for alternative disorders
In addition, Amendment 2 allows physicians the authorization to recommend the Florida Medical Marijuana Card to patients who have been diagnosed with "a similar or other debilitating medical condition." Omni specializes in certifying patients with the following debilitating conditions:
• Anxiety
• Addison's Disease
• Fibromyalgia
• Migraines
• Radiculopathy
• Rheumatoid Arthritis
• Peripheral Neuropathy
• Depression
• Ulcerative Colitis
• Lyme Disease
• Osteoarthritis
• Type 2 Diabetes
• Sickle Cell Anemia
You must visit a Physician that is licensed to recommend medical marijuana. To legally purchase and consume medical marijuana in Florida, a patient must have one of the specific qualifying medical conditions regulated by the government or have a medical condition that is deemed as appropriate.
Omni Medical Services
It's crucial for patients to seek out a highly qualified physician. The physicians at Omni Medical Services have spent a considerable amount of time researching and learning the ins and outs of using medical marijuana to treat disease states. Having the right doctor will make the difference as to whether or not your condition gets approved if it's not already on the list.
Omni Medical Services is a premier provider of Medical Marijuana certifications in Florida. When you choose to receive your care through one of their clinics, you'll receive treatment from a highly trained, compassionate doctor that specializes in providing safe, affordable, and reliable access to those seeking a medical marijuana certification. Omni's goal is to be the standard of care for their patients. They maintain an active role in the management of medical staff provided to each of their clients. With licensed doctors, caregivers and administrative assistants that are knowledgeable and well versed in all Florida medical marijuana laws, they are ready to help you through the protocol and get you on your way to being approved and able to use medical marijuana and CBD legally.
Omni Medical Services
866-417-2002
Omnidoctorsfl.com
To find out more, please call 866-417-2002, or
visit their website at Omnidoctorsfl.com