The incidence of type 2 diabetes in the U.S. is rising steadily, with the U.S. Centers for Disease Control and Prevention estimating that two in five Americans will develop the disease in their lifetime.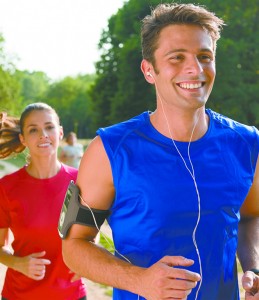 A whole-body disease
Although more than 90% of Americans believe they have a "good" understanding of how diabetes affects the human body, misconceptions remain. Fewer than one-third of doctors believe patients are very aware of any other negative effects the disease has on the body, including effects on the heart, kidneys, and pancreas.
Diabetes is a systemic disease, meaning it affects the whole body. The body is a unit with different systems that rely on each other to work properly. When one system isn't functioning, as it should, it can negatively affect other systems. It's very unusual to see a diabetes patient who doesn't have any other diagnoses. Indeed, type 2 diabetes has a long list of potential complications, including poor circulation, heart disease, gum disease, vision problems, mental health issues and infected sores on the feet.
Musculoskeletal ailments such as carpal tunnel syndrome, frozen shoulder and degenerative joint disease are also a risk for type 2 diabetes patients.
From hands-on diagnosis to disease management
For years lab results were used primarily to diagnose type 2 diabetes. More and more doctors are now also using touch to discern subtle differences in skin texture that can indicate the disease, such as dark, thickened skin in the neck, armpits or groin, a condition known as acanthosis nigricans.
Holistic (whole-body) approach to treatment
Physicians agree that a more holistic, whole-body treatment, approach to managing diabetes—not just a focus on reducing blood glucose—is needed.
By treating the systemic failure and not just the symptoms, the holistic approach allows the body to regain its natural ability to heal itself.
When doctors treat the "whole person" rather than just a set of symptoms, desired results are obtainable and better overall health is achieved. In addition to prescribing medical treatments, doctors should serve as teachers, helping people learn to take responsibility for their own health and to adopt healthier lifestyle patterns.
Treating the whole body means including the body, mind and spirit. Diabetes carries with it a certain emotional toll, because unlike many illnesses, which either kill you or you recover from, diabetes is forever. Patients often suffer "diabetes burnout" from trying to sustain the daily grind of managing blood sugar and diet. To ease the burden, it is recommended that doctors ask patients what's most important to them and focus on improvements to help with those areas, while continuing to suggest additional changes that would benefit their health.
Empowering patients
Helping patients make lifestyle changes is a crucial component of treating type 2 diabetes. Doctors can achieve this by giving patients options and working with them to develop a plan. For example, if a patient has high blood sugar after meals, he or she could be offered the choice between adding a medication to stabilize post-meal blood sugar or taking a 20-minute walk after eating.
Lifestyle changes are very impactful in diabetes, so it's important to let patients know they have the power to choose
For more information or to schedule an appointment to discuss treating your diabetes or other health conditions using a holistic approach call 352-351-4634 today!
American Family Medical
1750 SE 28th Loop, Ocala, FL 34471
(352) 351-4634
ocalafamilydoctor.com