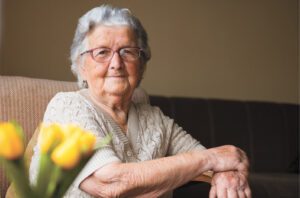 1. What are the risk factors and causes of dementia?
For years, medical professionals and researchers have been trying to find the exact cause of Alzheimer's disease (AD). Even with the top three speculative triggers, it's still unclear as to what is causing this devastating disease to rob so many people of their cognition.
The main characteristics of the disease are attributed to amyloid plaques, cerebral amyloid angiopathy, and neurofibrillary tangles. While these pathological markers are evident in many individuals with Alzheimer's disease, they are not always present in all; consequently, they cannot entirely account for the umbrella of cognitive disorders.
In a recent study, top neurologists and researchers went a few steps further, to shed light on a new discovery in the causes of Alzheimer's. The study looked at the cerebrovascular pathologies, cardiovascular health, and microvascular disorders. Almost all individuals with dementia show signs of some vascular impairment on various levels.
2. What are the symptoms?
The signs and symptoms of dementia are different throughout the various stages of the disease, but common indicators are as follows:
• Forgetfulness, especially short-term memory
• Change in personality
• Agitation/Frustration
• Difficulty with daily tasks
• Social withdraw
• Aphasia (speech disorders)
• Sundowning (confusion and sleeplessness in the evening)
3. What are the treatment options?
Some medications can slow the progression of the disease, but these are unfortunately not a curative treatment method. However, we do know that following helps patients stave off the disorder:
• Dietary guidance
• Physical activity
• Cognitive training and socialization
• Intensive monitoring and management of metabolic and vascular risk factors
4. Guidelines Based on Study
A few years ago, there was a cognitive study performed, the first of its kind, which incorporated an interventional methodology to take a multi-domain approach to dementia prevention. The trial called the FINGER Study was conducted over a two-year period in Finland by a team of healthcare providers.
With over 1200 participants, the randomized tests were done on a control group and a multi-domain intervention group. The control group was given regular health advice on a weekly basis, while the intervention group was given tactical exercise, diets and performance studies three to four times per week.
The multi-domain intervention group's protocol consisted of:
• Dietary guidance
• Physical activity
• Cognitive training and socialization
• Intensive monitoring and management of metabolic and vascular risk factors
The conclusion of the study showed that it is possible to prevent cognitive decline through physical exercise, diet, cognitive training and socialization, and by lower metabolic risk factors.
If caught early, this progressive disease can be delayed through specifically advanced treatment options like diet, exercise and refining memory skills. Primary Care Doctors, Neurologists and other professionally trained practitioners are essential in putting the pieces back together.
IF YOU OR A LOVED ONE NEEDS HELP PACIFICA SENIOR LIVING HAS CARE OPTIONS THAT CATER SPECIFICALLY TO PATIENTS WITH COGNITIVE DYSFUNCTION.
Pacifica Senior Living is actively raising donations at each community for the Alzheimer's Association walk, September 26th in Ocala. Find out how you can get involved in the cause.
ABOUT PACIFICA SENIOR LIVING OCALA
The award-winning Pacifica Senior Living Ocala community serves residents in Assisted Living, Memory Care, and Respite Care with the highest levels of comfort and convenience in town. Right next to Healthpark Hospital and offering a long list of therapy-driven life enrichment activities, our senior living community in Ocala, FL is a beautiful place to enjoy retirement in style.
Pacifica Ocala features trademark programs of Heartland Assisted Living and Legacies Memory Care which allow seniors to age-in-place in a worry-free lifestyle by knowing that as their needs change, their needs will be met. This continuous care plan allows members of our Pacifica Senior Living family to establish long-lasting friendships and enjoy a fulfilling and engaging lifestyle. For seniors requiring short term accommodation, we have Respite Care available. Respite Care can prove quite stress-relieving relieving whenever the primary caregiver is away or if your loved one needs to transition from a stay in the hospital or nursing home.
Pacifica Senior Living understands that along with providing the best patient care, providing the entire family the support and education they need is essential for enhancing understanding and contentment for families.
Unlike most facilities, their home-like accommodations are custom built to help ease what can be an overwhelming time in life. This is precisely what sets them apart and makes them stand out in the memory care facility specialty.
You have options, please call them to find out more information at (352) 414-2507, or visit their website at PacificaOcala.com.