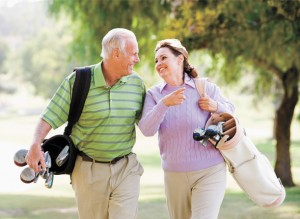 NOTICE
Notice your thoughts about your pain by taking a moment to get quiet. Close your eyes and listen to your internal monologue. What are you saying to yourself? Try writing down your thoughts or speaking them into a recording device so you can reference those thoughts later. Then determine the type of thoughts you are having — are they harsh, blaming, or desperate? When your internal thoughts are negative, turn your internal voice around and speak lovingly to yourself, then speak directly to your pain with compassion and positivity. You'll notice a difference!
FOCUS
Focus on just one area of your body where there is no pain at the moment. Sit or lie down in a quiet space, close your eyes and take a few deep breaths. Focus for a few minutes on the part of your body that is in pain and just notice it. Try to stay calm and breathe deeply. Next, focus on another part of your body that feels no pain or feels good. Stay focused there for as long as you can. For example, if your pain is in your back, try focusing on your leg, your fingers, your stomach, or even your nose. Focusing on the non-pain can help shift the intensity of the point of pain.
LAUGH
Laughter is one of the best tricks for pain relief! Laughter is proven to help relieve tension and allow you to relax! When you laugh your body takes in more oxygenated air and releases endorphins, which are natural painkillers. Laughing not only makes life more fun, but helps you feel lighter and melts away tension as muscles relax and circulation increases. Listen to a comedy show, watch a funny movie, or pick up the phone and call a friend who makes you laugh. Laughing is good for you, so go ahead…laugh a little, laugh a lot, and give your body a happy and healthly rest from pain!
MOVE
Move your body for some quick relief. When pain flares up the last thing you want to do is exercise. But you can keep it simple and get the same results! Going for a short walk, doing some light stretching or simple yoga will work wonders for your body. Breathe low into your belly to help increase the flow of energy throughout your body. Take a few deep breaths starting low in your belly, then moving up to the chest and slowly exhale through your mouth. This slow breathing process will release toxins, quiet the mind and calm the nervous system.
CONNECT
Reach out for support. Living with pain can feel lonely and could potentially prolong the pain you feel. Call someone from your support network and tell them you are struggling. Ask them to just listen. It may feel scary to pick up the phone and ask for support, but you'll feel better after you talk to someone.
More Ways to Relieve Pain
Schedule a visit to The National Pain Institute to meet with Dr. Jason DeLuca, your local resource for pain management. The National Pain Institute, a Prospira PainCare Center of Excellence, is the leader in comprehensive pain management, offering individualized, state of the art treatment programs by knowledgeable board certified physicians for the management of acute, chronic or intractable pain. Our interdisciplinary treatment approach is recognized as the most effective method for pain management according to the American Academy of Pain Management and the American Board of Pain Medicine.
Our goal is simple: to relieve pain, improve fitness and health, regain function and get you back to a better quality of life.
Meet Dr. Jason DeLuca, pain expert and medical director at National Pain Institute's The Villages (Lady Lake) Center where he practices pain management and physical medicine and rehabilitation. Dr. DeLuca is board certified by the American Academy of Physical Medicine and Rehabilitation. He attended Siena College in Albany, New York and received his bachelor of science in biology. Dr. DeLuca graduated from SUNY Upstate Medical University in Syracuse, New York with a doctorate of medicine and completed his residency in physical medicine and rehabilitation at the University of North Carolina in Chapel Hill. Dr. DeLuca welcomes new patients who are suffering from debilitating pain.
The National Pain Institute is proud to be a Prospira PainCare Center of Excellence. For more information about Prospira PainCare, please visit www.prospirapaincare.com.