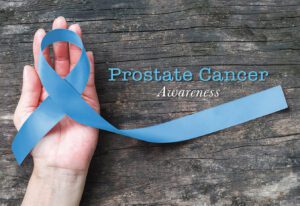 Prostate cancer accounts for an estimated 20% of cancer cases in the US. Caught early, prostate cancer has a very high treatment success rate. However, 30-40% of prostate cancer patients will experience a recurrence of the disease, detected through regular blood tests to monitor their levels of prostate specific antigen, or PSA. Historically, a patient's PSA must rise between a range of 10-50 for standard imaging modalities such as CT, MRI and bone scan to be capable of detecting cancer. Even then, these imaging methods typically lack the physiological information needed to diagnose a biochemical recurrence, or BCR, which accounts for as many as one-third of recurrent prostate cancer cases.
BCR can be particularly difficult to diagnose because it produces no symptoms and can be accompanied by a relatively low rise in PSA. For these reasons, standard radiological imaging tests may be postponed or ineffective in capturing early signs of cancer recurrence, delaying treatment that could prevent the spread of cancer to other areas of the body (metastasis), which occurs in roughly 1 in 3 BCR cases.
Luckily, recent breakthroughs in medical science have dramatically improved the early discovery of recurrent prostate cancer, even in cases of BCR.
FDA-approved Axumin (18F-fluciclovine) is a novel injectable tracer used with PET/CT imaging to provide excellent diagnostic accuracy, even in men with rising PSA levels in the <1.0-2.0 range. The Axumin PET/CT highlights both physiological and biochemical changes in the body, including early signs of tumor cellular growth that often do not show up using other modalities. Axumin PET/CT can discover even tiny recurrent lesions as well as metabolic and biochemical changes that may indicate the return of prostate cancer, even if a patient is symptom-free.
Because Axumin PET/CT can be employed as soon as a patient's PSA level begins to rise, it is capable of finding local lesions and metastasis sooner and with greater accuracy than other tests. For men previously treated for prostate cancer, a quick and accurate diagnosis offers faster treatment, superior care and greater peace of mind.
If you have had surgery or radiation to treat prostate cancer and have shown even a small increase in your PSA level, talk to your doctor about Axumin testing – because early discovery is a trustworthy and powerful ally.
Radiology Associates of Ocala
(352) 671-4300
www.RAOcala.com