By Dr. John Scales – Interventional Radiologist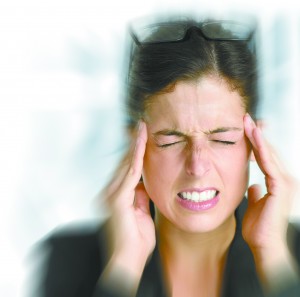 People suffering from sinus, migraine or cluster headaches understand the unique facial and head pain they can cause. Because these types of headaches often fail to respond to traditional pain treatments, an approach was developed back in 1908 known as the sphenopalatine ganglion block, in which the sphenopalatine ganglion, a large collection of sensory nerves that innervate the face, is numbed using needle injections of lidocaine, a local anesthetic.
As a Board Certified interventional radiologist, I can report firsthand that the problem with the procedure has been accessing the sphenopalatine ganglion, which is located deep behind the sinus cavity. The inexactitude of the injection placement has created varying results, and the injections themselves tend to be uncomfortable for most patients.
But now there's a new and vastly improved methodology to this procedure offering greater accuracy, superior comfort and less risk.
The new image-guided transnasal sphenopalatine ganglion block allows treatment to be delivered directly to the nerve system through the nasal passages. After a local numbing agent is applied, a soft flexible catheter is gently inserted into each nostril. A tiny amount of contrast material is delivered to the area, creating a highly detailed image of the sphenopalatine ganglion.
Using fluoroscopic, real-time x-ray guidance, lidocaine is delivered directly to the nerves, coating and calming them, and resulting in dramatic headache and facial pain relief. The total time for the procedure is roughly five minutes.
X-ray image guidance allows for far greater accuracy, speed, comfort and lasting results, which is exciting news for both sufferers and interventional radiologists such as myself, who have long wanted to enhance the application and results of this effective procedure.
If you suffer from frequent sinus, migraine or cluster headache pain, a sphenopalatine ganglion block might be right for you.
For more information, please contact Radiology Associates of Ocala at 352-671-4300.