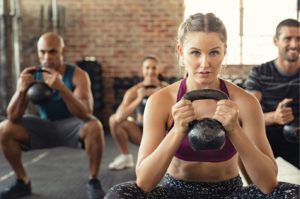 A company with a long history of serving professional spa, chiropractic, therapeutic and massage practitioners around the world, is now serving its' customers with the most comprehensive CBD product line for skincare, skeletomuscular relief, and massage. Working with nationally recognized industry leaders our products are being rapidly integrated into protocols to ACTIVATE, RECOVER, REGENERATE, and REBUILD.
Whether it is facial, muscular, or joint related, CBD is the most complimentary treatment for protocols involving activation of the cells (skin, muscles, and joints) to resolve inflammation managing the process of collagen restructuring, healing, and relief. We are partnering with clinics throughout the United States integrating our topical products for protocols such: as Instrument Assisted Soft Tissue Manipulation (IASTM) or "scraping", percussion and deep tissue massage; pre-workout activation to stimulate the skelomuscular system for peak performance and injury avoidance; post-workout to enhance recovery and rehabilitation for both athletes as well as folks with chronic issues; as part of or in between your facial treatments our products compliment facial protocols by resolving inflammation, puffiness, balancing sebaceous oil production, and enhancing the collagen production and restructuring to eliminate wrinkles improving skin elasticity.
Now professionals and at-home consumers are turning to CBD Healthcare Company as the trusted source for responsible ingredients, rigorous testing and effective concentrations of CBD.
CBD Healthcare Company products are available nationwide, but in the Tampa area, Walsh and Wellman say they're seeing increased sales of the company's muscle relief salves and lotions. In addition to CBD, our THC FREE broad spectrum products' include proven best-in-class treatment ingredients like MSM and Capsaicin are known to enhance muscle and joint recovery – widely being adopted pre-workout to ACTIVATE; or Hyaluronic Acid, Retinol, Enzyme CoQ10 for facial.
"We're seeing a lot of athletes including cross-fit, triathletes, bodybuilders, golfers, lacrosse, tennis, soccer and others using these products especially as the technology for athlete peak performance and recovery is moving into your homes, local gyms, and on-line training.
All of our facial and skeletomuscular topical products are derived from cloned industrial hemp using pharmaceutical FDA GMP approved processes to deliver professional grade high concentrations for stimulating the endocannabinoid system (ECS). The ECS is reported to promote homeostasis resolving inflammation enabling our cells to recover and heal naturally through improved delivery and restructuring of collagen. This results in providing better circulation and pain relief as well.
Walsh says CBD Healthcare Company's manufacturing process is traceable from the plant genetics to the finished, high-grade formulas. A QR code on each product accesses a third-party certificate of analysis for each product and lot number. A second certificate of analysis provides the full profile of hemp extract. Extracted from hemp grown in America with U.S. agricultural permits.
Some of the rapidly growing interest in CBD products for pain may be attributed to a recent press release from the Arthritis Foundation. Arthritis means "inflammation of the joints" and refers to any condition where joints in the body become aggravated by an immune response. The CBD Healthcare Company's complete line of massage, muscle relief and skincare products can be found at https://www.cbdhealthcarecompany.com/, and is also distributed through Scrip Companies, via Massage Warehouse, ScripHessco and Bodyworkmall. Follow us on Instagram cbdhealthcarecompany or go to our website.
CBDHealthcareCompany.com also offers a dedicated Pro Shop for professionals to place orders at wholesale prices and learn more about CBD, ingredients, testing and formula application. In the next months we will adding a training and education segment where you will be able to go for examples of exercises and protocols to ACTIVATE, RECOVER, REGENERATE, and REHABILITATE/REBUILD as part of your daily wellness or athletic training regimine.
Statements have not been evaluated by the Food and Drug Administration. CBD Healthcare Company products are not intended to diagnose, treat, cure or prevent any disease.Statements have not been evaluated by the Food and Drug Administration. CBD Healthcare Company products are not intended to diagnose, treat, cure or prevent any disease.