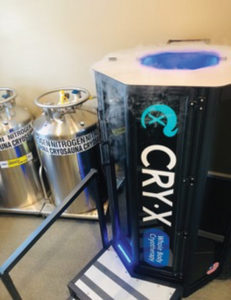 According to the NIH (National Institute of Health), 23.5 million Americans suffer from autoimmune diseases, and that number is on the rise. Multiple Sclerosis is one of the fastest growing autoimmune disorders, affecting the CNS (Central Nervous System), which is comprised of the spine, brain and optic nerves. When the immune system attacks the CNS, the protective layer of the nerves called the myelin sheath, becomes inflamed and can begin to deteriorate. The deterioration of the myelin sheath has a significant impact of motor function and brain activity. Millions of individuals are diagnosed with Multiple Sclerosis, but that number is actually thought to be much higher since the symptoms are often unspecified and confused with other disorders. The initial symptoms of MS often come and go, until the disease is much more advanced.
MS Symptoms
• Numbness & Tingling
• Balance Issues
• Vision Disorders
• Slurred Speech
• Cognitive Decline
• Lack of Concentration
• Burning Sensations
• Tremors
• Twitching Nerves & Muscles
• Paralysis
• Blindness
Autoimmune flares are when the body attacks itself. With MS, these flares are called exacerbations or relapses. An exacerbation can be mild to severe, but they will show signs of myelin inflammation and varying symptoms. An exacerbation can last from one day to a few weeks depending on your progression and treatment. Here's where cold therapy in the form of whole body cryotherapy can help! Whole body cryotherapy was invented to specifically target and treat the inflammation associated with autoimmune conditions.
How Does Whole-Body Cryotherapy (WBC) Work?
First, an octogonal chamber referred to as a cryo-sauna, is filled with cold nitrogen gas. Nitrogen is a natural non-toxic gas that makes up the majority of our breathable oxygen. Next, The client steps into the chamber and the sub-zero temperatures first react with the skin. Cryotherapy treatment temperatures range between -130 to -200 degrees Fahrenheit. As the surface of the skin is cooled by 30-50 degrees within just three minutes, the brain puts the body into survival mode. This causes an anti-inflammatory response, which evokes dense amounts of oxygen to permeate the blood. This enriched blood containing oxygen, hormones, and nutrients is carried throughout the body, which aids in healing and reduced inflammation! All of this is accomplished in 3 quick minutes! Once you exit the chamber you begin to warm up immediately and you can finally enjoy the benefits!
CRY-X's WHOLE-BODY CRYOTHERAPY: Cryotherapy is used for multiple methodologies including pain relief, decreased inflammation, enhanced energy levels, better sleep and improvements in perceived quality of life. At CRY-X we treat people from all walks of life with a variety of ailments. Here are just a few side effects of our therapy.
Benefits of Cryotherapy
• Joint pain and muscle soreness relief
• Reduces inflammation, and muscle soreness.
• Reduce stress hormones
• Improvements in mental well being – anxiety and depression relief
• Increases alertness and mental focus
• Collagen production enhancement of the skin
• Boosts metabolism by increased caloric expenditure
• Increase energy levels
• Improve sleep and treat sleep disorders
• Boost immune response
• Reduce recovery time for post-surgical and athletic injuries
• Increased flexibility and range of motion.
• Improved circulation
• And MORE!!!
CRY-X of Wesley Chapel
CRY-X's mission is to improve the quality of life of each of our clients by providing treatments using top of the line cryotherapy technology. We welcome each of our clients to a unique and exciting experience and a warm compassionate staff. We want our clients to enjoy their experience and truly take advantage of the wonderful health benefits Whole-Body Cryotherapy has to offer.
Whether you are seeking alternative treatment for pain, autoimmune disorders, need a natural boost in your sports performance, or maybe just need a good night's sleep, the benefits of Whole-Body Cryotherapy go on and on. So many people can take advantage of what CRY-X has to offer in the way of alternative healing.
CRY-X
(813) 591-6366 . cryxcryotherapy.com
Source: J Med Invest. 2010 Feb;57(1-2):168-73 PMID: 20299758 DOI: 10.2152/jmi.57.168 https://www.ncbi.nlm.nih.gov/pubmed/20299758