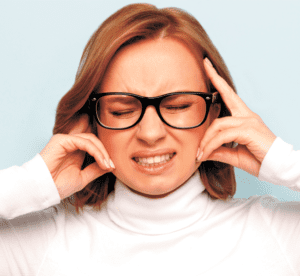 If you suffer from hearing or balance disorders, it's time that you get the appropriate treatment to live your life free from lack of communication, ringing in the ears, pain, dizziness, and other adverse effects that are damaging to your overall health. Tinnitus is a common condition that many people overlook or ignore, but it can be attributed to a few health risks. If you have ringing in the ears, it's important to seek a proper diagnosis and treatment.
Tinnitus
Ringing in the ears is called tinnitus, which can be a challenging condition to live with as it can create incredibly uncomfortable sensations and pain known as hyperacusis in many individuals. It can cause communication issues that can affect social and work-related problems, as well as withdrawal. Although there is no cure, there are multiple ways to manage tinnitus.
Treating The Cause
Tinnitus can be caused by many things and is usually a symptom of an underlying condition. The treatment for your particular tinnitus will depend on the condition that is causing it, the severity, any accompanying issues such as hearing loss, and the impact the tinnitus has on daily activities.
Common causes of tinnitus include:
• Hearing loss
• Exposure to loud noises
• Earwax buildup or blockages
• Abnormal bone growth in the ear
• Meniere's disease
• Head or neck injuries
• Benign tumor of the cranial nerve
• Medication
• Aging
• Vascular disorders
• Stress or depression
In order to find out the root cause of your tinnitus, your hearing specialist will conduct a complete medical history, as well as a complete examination.
What Treatments Are Available?
Depending on the cause of your tinnitus and other factors, several treatments are available to relieve your tinnitus symptoms, from hearing aids with tinnitus-masking features to sound therapy.
Ocala's Exclusive Hearing Aid Specialists
We treat our patients as we would treat our own family, providing personalized care and services to meet your unique hearing needs. We take great pride to make sure you are hearing your best, which is why we provide thorough counseling and education, whether it's about your hearing loss treatment or caring for technology!
Contact Premear Hearing today to find out more about your options to improve your hearing or to upgrade your hearing devices.
Premear Hearing Clinics: Serving You Since 1964
Premear Hearing Clinics proudly boasts that The Mahan Family has provided professional and compassionate care to Central Florida's hearing impaired since 1964. Our family continues to provide you with quality hearing products and excellent customer service.
We also offer FREE 30 Day Trials, FREE Lifetime Servicing, FREE Repairs for any hearing aid from any manufacturer, and provide Financing options to fit your budget with 0% interest to you. We also accept many insurance plans. At Premear Hearing it is our goal to better your hearing and your quality of life.
To schedule your appointment, please call Premear Hearing today at 352-236-6700 (East) or 352-438-0050 (West).
Ocala's Only Family Owned Hearing Care Provider with 2 Locations.
352-438-0050
4620 E Silver Springs Blvd #501, Ocala, FL 34470
352-236-6700
4414 SW College Rd #1530, Ocala, FL 34474