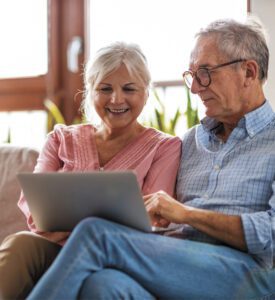 As we age, it's important to plan out where and who our assets will go to, but it's usually something that many people put off due to not wanting to think of end of life circumstances. Despite this train of thought, it's an essential part of planning and a responsibility that will make you feel prepared, and in most cases, satisfied by knowing everything is in order as it should be.
Legal teams and attorneys that specialize in estate planning are available to draft your will, trusts, power of attorney documents and living wills. Depending on your needs and desires, the documents can be customized and personalized. Leaving your estate to children, grandchildren, dependents, named beneficiaries or foundations will reduce estate taxes for your benefactors.
It's not uncommon that one needs a live-in nurse to help with daily tasks that are now impossible due to cognitive and degenerative conditions (Alzheimer's, Parkinson's disease, etc.) or debilitating disorders (cancers, coma, on life-support, etc.). When there is no power of attorney (POA) in place to make decisions such as hiring a nurse or caregiver, transitioning into a memory care facility, or implementing a hospice plan, these important decisions can turn into a lengthy, legal process with negative outcomes.
Florida requires a permanent POA that goes into effect at the moment of signing. If you or a loved one are being proactive about your estate planning or medical interests, it's critical to speak to an attorney to help guide you through the process and make the appropriate decisions that are specific to your situation.
Talking to an attorney about making these important decisions now is a responsible decision.
Sumter Senior Living provides Independent Living, Assisted Living, and Memory Care services and amenities catered to the individual.
See Yourself Here
Sumter Senior Living provides Independent Living, Assisted Living, and Memory Care services and amenities catered to the individual.
Our Independent Living lifestyle provides the day-to-day freedom to come and go and the convenience of any number of activities to choose from. It is the perfect fit for an active, healthy lifestyle where residents enjoy all-inclusive, restaurant-quality dining and weekly social gatherings. Sumter Senior Living is dedicated to empowering residents to explore personal interests and connect you with the greater community through transportation and full access to The Villages® amenities. Our Grand Clubhouse includes a full bar, heated pool, and fitness center. There is also golf cart accessibility with convenient charging stations.
Our Assisted Living lifestyle is truly catered to the individual, providing support and care that stands out from any other. Enjoy the comforts of home to call your very own and personalized assistance with daily routines that promote a healthy, social, and active lifestyle. Research shows that seniors who stay active and social experience better health, a greater sense of well-being, and may recover from illness quicker. Our planned activities and events provide fulfilling experiences each day with 24-7 help at your fingertips.
Our Memory Care specializes in providing compassionate care to individuals with dementia, Alzheimer's disease, and other neurodegenerative conditions. The challenges presented by memory loss can be difficult to navigate, but our specialized Village Program® is here to help every step of the way. The Village Program® offers personalized programming that engages residents in activities to best reflect their former schedules, lifestyles, and interests while providing a safe place where their unique interests are nurtured. We also provide It's Never 2 Late (iN2L) technology to engage and stimulate the intellect and provide connection through innovative technology.
Senior living encompasses many lifestyles and living options. From Independent Living to Memory Care, Sumter Senior Living is designed to enhance the lives and well-being of all. And our knowledgeable and experienced associates are here to assist and provide the resources for ensuring you or your loved ones find what best works for your family.
Sumter Senior Living is managed by Grace Management, Inc. (GMI), an industry leader in providing the best senior living experience. The company has been able to elevate industry standards by delivering exceptional living experiences while providing the resources and information seniors and their loved ones need to make important life decisions. Grace Management, Inc. is a subsidiary of CPF Living Communities and is ranked in ASHA's 50 largest seniors housing owners.
For more information, please visit www.gracemanagement.com.
For more information about Sumter Senior Living or to schedule a personalized visit please call us at: 352-707-9959 or visit our website: www.SumterSeniorLiving.com. We look forward to hearing from you!