By Alan J. Bauman, MD, ABHRS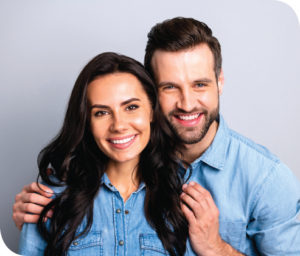 FALLing follicles? You aren't alone. Over 80 million men and women in the U.S. are battling some degree of hair loss. While genetics play a key role in many hair loss cases, it's important to realize there may be other contributing factors as well. In fact, there are a host of other issues that can be contributing to your hair loss, such as illness, medications, stress, styling regimens, and other habits–which can all accelerate hair loss. Hair follicles, just like other parts of the body, such as skin, bones, teeth, brain, muscles, etc., are tiny mini-organs and require consistent and proper care, nutrition, and attention in order to keep hair youthfully thick and resilient as we age. While the hair strand itself isn't alive (like your fingernails), the underlying hair follicles are, and they need to be kept healthy or else you will soon find your hair becoming weak, brittle, dull, thin or even falling out.
If you are concerned about the health of your follicles, here are some tips, tricks, and treatments to help you "biohack" your hair loss with the help of a Hair Restoration Physician.
"Biohacking Baldness"
Today, thanks to a better understanding of the hair loss process, and a host of effective tools and treatments, we are able to protect and enhance the function of hair follicles at every stage of the process. While some mistakenly consider hair loss a cosmetic issue, the reality is, we are helping patients get back so much more than their hair. Hair restoration allows patients to feel younger, happier and more confident.
Hair restoration begins with data-driven "biohacking" methodology that is used to diagnose hair loss in its earliest stages when you have the best chance of slowing, or even stopping, the progression of hair loss. With the help of an advanced and highly sensitive scientific measurement tool known as HairCheck®, hair restoration physicians can accurately help you determine the amount and quality of hair growing in a given area of the scalp. This is an effective way to gauge the severity of your hair loss early on, and how well you are responding to restorative treatments in the critical time before the results are noticeable to the naked eye. Another breakthrough tool that is helping assess and diagnose hair loss are hand-held HairCam™ scalp microscopes with special dual-polarized LED lighting that can detect miniaturized hairs vs. areas of depleted density as well as help diagnose rare hair loss conditions and other scalp problems.
These advanced tools provide unique data that allows you and your hair restoration physician the opportunity to customize a treatment plan that not only avoids unwanted side effects but maximizes effectiveness and provide you with optimal results, based on what your follicles need to grow and be healthy. As with any health condition, each patient has different needs and will respond differently to treatment, so having the ability to gain this insight and data is invaluable when deciding upon or modifying a treatment regimen. Advanced, leading-edge treatments that are available today include:
Minimally Invasive, Permanent, No-Linear-Scar Follicular Unit Excision/Extraction (FUE) Hair Transplant using SmartGraft®, NeoGraft®, ARTAS robotic-assisted, or other devices.
PDOgro™ – Implanted Polydioxanone threads for hair growth
Non-surgical 3D-Printed Hair Systems or Cranial Prostheses:
High-Density Platelet Rich Plasma (HD-PRP) "Vampire" Hair Regrowth Therapy with Extracellular Matrix (ECM)
Compounded Formula 82M Minoxidil – a more powerful, non-greasy Rogaine alternative
Compounded Formula 82F Topical Finasteride + Minoxidil – designed to reduce the risk of side-effects from oral finasteride (Propecia).
Low-Level Laser Therapy – FDA-cleared, drug-free, side-effect-free hair regrowth using powerful physician-only devices such as CapillusRX 312 or the Bauman "Turbo" LaserCap devices for at-home use.
Vitamins, Nutritionals & Nutraceuticals: SuperBiotin, Nutrafol & ViviscalPRO
Hair Loss Risk Management – the identification and reduction of medical and lifestyle risk factors that detrimentally impact hair growth.
For more information on the causes and treatments for hair loss, or to learn more about "biohacking" baldness, please visit www.baumanmedical.com or call 561-220-3480.
Tips on Finding a Qualified Hair Restoration Physician
A Hair Restoration Physician is someone who specializes exclusively in the medical diagnosis, treatment, and tracking of hair loss and hair growth.
Look for full-time hair transplant surgeons who are certified by the American Board of Hair Restoration Surgery (ABHRS) and accepted by the International
Alliance of Hair Restoration Surgeons (IAHRS).
Due to the limited number of full-time, experienced ABHRS-certified Hair Restoration Physicians worldwide, prospective patients should be prepared to travel and-or consult "virtually" via phone and video-call.
Before choosing your doctor, visit the clinic, read reviews, ask for before-and-after pictures and most importantly, ask questions about how to achieve your desired results and what should be done to maintain them.
The ISHRS or International Society of Hair Restoration Surgery recently urged patients to avoid unprofessional clinics and unscrupulous practices that offer unsolicited financial incentives upfront. Ask yourself if a practice offering "free consultations," deeply discounted coupons, or financial rebates truly have your best interests in mind.
Ask for a referral from your primary care doctor or dermatologist to a qualified, credentialed, full-time Hair Restoration Physician who is fully equipped, trained, and experienced in HairCheck, HairCam, and other technology to diagnose, treat and track your hair loss process and achieve your hair restoration goals.